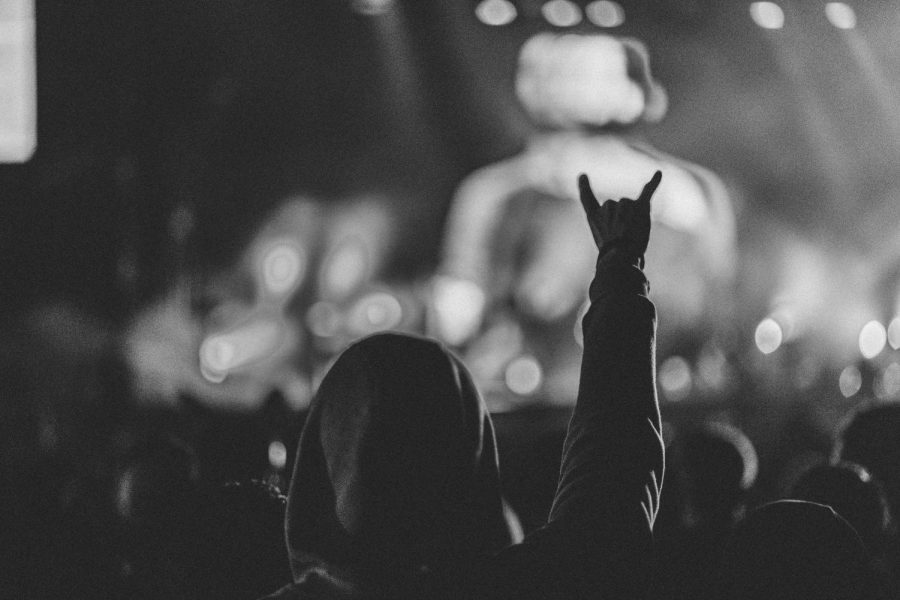 Unsplash
It's 1960, the world is about to receive it's first taste of metal from none other than The Beatles. Fast forward eight years to Black Sabbath, the first metal band, then another three for some AC/DC. Then keep on going, witnessing Ozzy Osbourne, Marilyn Manson, Slayer, Slipknot, and so much more. Finally it's 2019, and thousands of metal bands whether big name or starter bands are all over the world, all because of one band 59 years ago.
In 2018, there are over 81 subgenres of metal music ranging from Cello Metal to Death Metal to Alternative. Most listeners have many different subgenres that they frequent. Senior Liam Ottley said, "I generally range from black and death metal to rock, but I guess a constant genre is alternative metal."
Over the years, metal music has had a positive influence on teens and young adults. In Paula Rowe and Bernard Guerin's study on metal music for The Journal of Community Psychology, they found that people who identified as metalheads had more protection from mental health issues. They stated, "By talking repeatedly, directly with young metal heads, it was found that metal identities were helping participants to survive the stress of challenging environments and build strong and sustained identities and communities, thus alleviating any potential mental health issues."
Metalheads are a community of people who enjoy rock/metal music. By using the music as an outlet, they attract people with similar interests while also having a strong form of self-expression. "Metal music has impacted my life by giving me an outlet when I need some way to let out all the stuff I've been bottling up." said senior Devin Hertz.
To people who don't listen to metal, the music may seem crude and violent. For those who have listened to metal for a long time, it can be just as relaxing as classical music is for others. Senior Dominiq Hatch said, " It [metal music] gives off a more negative feel from the outside to someone who may not listen or understand, but from an insider, it can be much deeper than it appears, and it has helped me see that and many other aspects of life."
As a newborn and into the toddler years, my mom would play Alternative Metal bands such as Korn or Slipknot in order to quiet my crying. From this early on exposure, I grew to love the genre and feel it emotionally. With a similar experience, Ottley said, "My dad played it when I was a baby so metal music has been around in some form my entire life, but I started seeking it out around 7th or 8th grade."
Metal is a very powerful genre, and once you've received a taste, it's hard to walk away. Whether the metalhead bug leaves you with soft-core tastes or hard-core tastes, it has a lingering effect, and offers a lot to listeners. "It's hard to put a particular feeling on it, but listening to some of those songs gives a sense of empowerment." said Hatch.