Player Profile: Aaron Canepari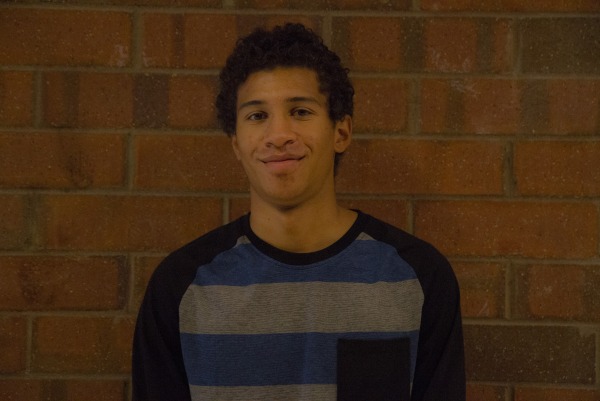 As basketball season approaches, the Warriors are ready to tip-off and defend their region title. One player who feels confident about the 2014-2015 season is junior point guard, Aaron Canepari. Basketball has always been a passion and something to enjoy playing or watching for Canepari.
"I chose to play basketball, because it's really fast paced, and I've always liked fast pace by just going and running," said Canepari. "The thing that sparked my interest the most is that my friends play it and they really show passion for it, so I figured that I would give it a try and I fell in love with it."
It's common for any athlete to look up to somebody as an inspiration to their sport, whether it's another athlete, family member, or even a close friend. Canepari is one of those athletes, and for good reason.
"When it comes to basketball, I really look up to Jabari Parker the most," said Canepari. "He's a really humble person. I've had the opportunity to meet him, and I realized that he's just a really good guy on and off the court."
The Warriors definitely had a season to remember last year. The 2013-2014 season consisted of going undefeated in region play ,which led to winning the region title. Taylorsville clinched a playoff spot, but would unfortunately fall to the Brighton Bengals in the first round of the playoffs by the final score of 65-60. The boys' team is also lost some key players from last season due to the players graduations. Some big names include Jevin Warren, Sidney Freeman, Manny Suarez, Manuel Evangelista and Kia Delacerna, but the Warriors still have talent returning and feel ready to capitalize.
"As a team, of course we would like to win the region title," said Canepari. "Also just to higher winning percentage to our record than last season, and just to be a better defensive squad that just comes out and does damage."
Canepari stepped in at big moments for Taylorsville last season as a sophomore, despite usually coming off the bench. Canepari is looking and working hard for plenty of minutes this season. Last season, Canepari averaged 4.08 points, 2.42 rebounds, 0.92 assists and 0.42 steals while playing in 24 games for his sophomore season, but Canepari knows basketball is not a sport for one man shows. He knows for Taylorsville to be successful, it will take 110% effort from every player on the team. Although, Canepari does have standards he has set for himself for this season.
"Personally, I would love to be on the All-Region team. I'd also like to be averaging 12 to 14 points a game, and also to be one of the best defensive players for our team," said Canepari.