Super season blow in on fall tv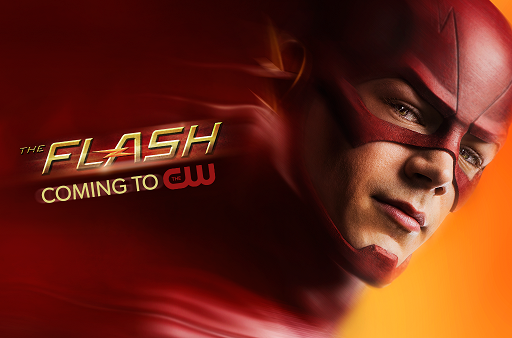 Superhero television has taken off through the past years with the return of Flash on October 6th and Arrow coming back October 7th. With new superhero shows incoming, including shows like Titans, Legends of Tomorrow and Luke Cage, which are all coming soon. These shows have been appearing so much more frequently after the success of Arrow, which showed that the superhero genre can be successful on television.
The most successful superhero shows right now are Gotham, Flash, Arrow, Agents of Shield and DareDevil. Netflix has been a very big supporter of the superhero television genre. They started with DareDevil and are now working on Jessica Jones, Luke Cage and Iron Fist shows, which eventually lead to a show called The Defenders, which is about a team of misfit heroes, who come together to occasionally fight crime, that they couldn't take on alone.The CW has also contributed a ton to the superhero genre with Arrow, Flash, iZombie, Vixen and soon to come Legends of Tomorrow, these shows take the viewers through the superheroes origins and shows them grow as characters. These shows get their appeal because it brings out the imagination in everyone and inspires people to think of themselves as something better.
Nick Drabner, Senior said this about Gotham "Gotham is awesome because the audience get to see all the your favorite villains before they were villains and the audience get to see what eventually lead to them becoming so notoriously evil."
Most of the shows get their influence from the superhero movies, which tend to stray from the comics a bit, but keep some details. Some of them even influence the movies. Agents of Shield ties closely with Captain America, Thor and the Iron Man movies. Most of the superhero television shows lead to spinoffs and other shows, like Agent Carter, Flash and Legends of Tomorrow. Each new show that comes out from companies like DC and Marvel is met with great success as ratings would show. With Gotham reaching an average of 6 million viewers each week and Agents of Shield having around 5.9 million viewers, which is considerably compared to other shows. Gotham is the 17th most watched television show by teenagers and adults and the 44th watched show on all of television as told by tvinsider.com. it's obvious to see the progression of television things change and people go on to the next thing and it would appear that the next big fad for television is superhero television.
Matt Dibella, Senior, while talking about the appeal of superhero television said "All these new superhero shows that are coming out are just great, I like all the superhero movies they've been making and it's kind of like they have a new movie every week. It's awesome to only have a week to see a new episodes the audience get a lot more of the story like that. Superhero television is just so much fun to watch and see where they take the characters, week after week.

With the superhero television you can also look forward to the shows coming back a lot quicker than most series as the audience can tell with Flash and Arrow, which ended in May of 2015 and they both started back up in October 2015, which is only a 5 month break and then the studio was back to shooting. They take a short break to give you a breather and then they get back into it and make the viewers so grateful. The episode counts of these series is also very good