Hoodie Allen on new album tour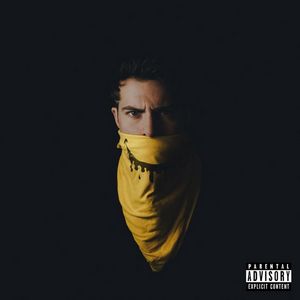 Steven Adam Markowitz, better known as Hoodie Allen, has just released his 2nd studio album Happy Camper on January 22. He released his album independently and let his fans buy the album for 5 dollars or he let them download it completely free. The album is a collaboration of many feature artists including SuperDuperKyle, Blackbear, Ricky Smith and Meghan Tonjes. Singles off the album included "Champagne and Pools" and "Are U Having Any Fun?". The album consists of 10 tracks and runs for 32 minutes. The album took first on the United States Rap Billboard in February.
Hoodie Allen's style is different than many other rappers in the game. He started out attending the University of Pennsylvania and got a degree in Marketing and Financing. Later he landed a job at Google as a AdWords Associate. He left after four months to pursue a career and hip/hop and now he is playing shows all over the United States and is releasing his music, while remaining independent from any labels. redeye.com lists the reason for Hoodie Allen being independant as "It didn't feel like something "Hoodie Allen" would do." As he doesn't want to be restricted with label rules.
At the show everyone was going crazy as Hoodie Allen was throwing a party. It was, so much fun and everyone had fun. It was one of the most high energy shows I've ever seen. He mentioned Salt Lake in like all of his songs showing love to the whole crowd.
His inspiration comes from other rappers like Mos Def and Andre 3000. He writes his own lyrics with help from other artists and has a lot of help from many different producers including, RJF, Jared Evan and Dylan McDougle. Hoodie's genre is described as Underground Hip Hop, because despite having an 800 thousand dollar net worth, he doesn't get much radio play and because he is independent from a label and releases all his music on his own.
Anyone Interested in checking out some of Hoodie Allen's music can buy his albums on ITunes. Listeners who don't want to pay for them  can go to datpiff.com. That's where anyone can go to get his new album for free. Some of Hoodie Allen's most popular work are the Pep Rally Mixtape, All American and People Keep Talking.