Player Profile: Joshua Speth
While being a super busy and popular guy, senior Joshua Speth has also managed to find time for both Cross Country and Track and Field. While being President of Madrigals, Key Club, and the Frisbee Club, Speth dedicates his time towards running as well.
"When I was in elementary school, I thought running was fun and I felt I was pretty good at it. In junior high, I tried sprinting and I wasn't good at it. But then I got into [running] long-distance, and here we are," mused Speth.
However, Speth didn't join the high school team until junior year. When asked about how he became a member of the team, and eventually CoCaptain of the Cross Country team he responded, "Definitely Ryan [Buhler] getting me into Cross country junior year."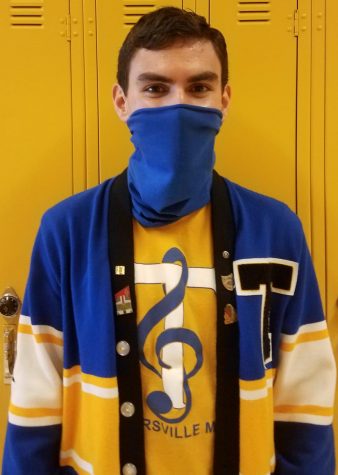 All because of a friend, Speth has accomplished incredible things. Including achieving personal goals at the region meets. "Well my junior year, my fastest time that I ran at region was just over 20 minutes. And I wanted to get faster my senior year. So I set a goal to get sub 19, so that's shaving off a full minute. And at the region meet this year I got 18:30," commented Speth.
Speth mentioned that learning to set goals and achieving them has been one of the greatest lessons he's learned from Track and Cross Country. He also noted how much his family has supported him. While his sports aren't very spectator-friendly, his family still came to his region track meet to support him.
Unfortunately, it hasn't always been easy for Speth. "In junior high, I really did think I was a good sprinter and then I wasn't. I thought I was really fast! And I just was not. It was kind of rough, but I ended up being kind of fast at the mile. So I looked into that, and Cross country was where I excelled. I found an area more tailored for my abilities," remarked Speth.
While not planning to continue competitively running after high school, running has become an integral part of Speth's life. And as the Track and Field season commences, we wish Speth and the team luck!