Introducing our volleyball seniors!
As the volleyball season comes to an end, our seniors play their last volleyball games of their high school years. It's a bittersweet moment, saying goodbye to a sport that has helped fill the high school years. 
The seniors on Taylorsville High School's varsity volleyball team are soon to graduate and soon to move on from high school, but before the season is over, meet Taylorsville High's volleyball seniors!
Kimberly Cruzatt, captain and setter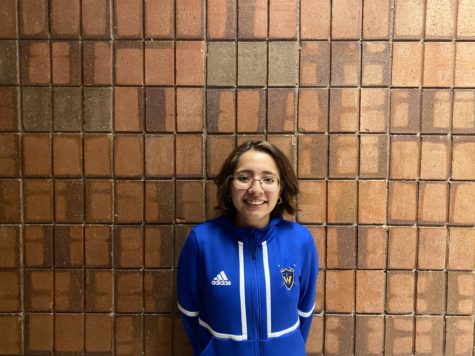 Senior Kimbelry Cruzatt has been playing volleyball since sixth grade, which is almost seven years. Cruzatt has always been trained to play volleyball. Her mother played when she was little  and taught her the ropes as a little girl. 
Cruzatt plays a setter, her role is important to keeping the ball up and keeping her teammates together. She is a force on the floor, and in school. 
Balancing school and sports is difficult for anyone, especially when advanced classes are thrown into the mix. Cruzatt those  classes take up a lot of time. A lot of pressure is put on her to get straight A's. "I've had to stay up till two or three in the morning to complete my homework," said Cruzatt. 
Hinei Aukusitino, outside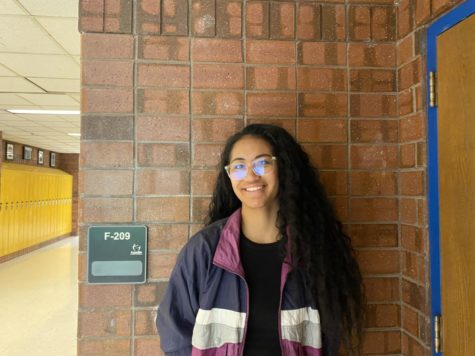 Inspired by her friends in freshman year, Hinei Aukusitino has been playing all four years of high school. As an outside hitter, Aukusitino has to be tall, and everyone assumes she plays sports because of her height. 
Playing a game where you are certain you're going to lose is hard, and it takes a lot of mental energy to prepare yourself for that fate. 
"It's hard to go to the next game knowing you're going to lose but I overcame it with my teammates," said Aukusitino . Playing for your teammates makes a world of difference. 
 "I chose to act before games, how I get ready, and how I choose to act after losing," said Aukusitino. Not all sports have to be just about your physical abilities, it can also be your attitude, how you support teammates off and on the court. 
Aukusitino is always on the court with a smile, a determined attitude to make that game memorable, and to support her teammates through it all. 
Angel-Mack Moea'i middle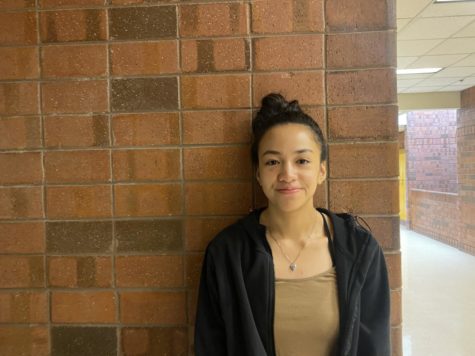 During Angel's Moea'i sophomore year of high school one of Moeai's friends, Heather, inspired her passion for the sport. Before Heather came into the picture Moeai' played basketball, but quickly loses interest. 
Losing interest in a sport is frustrating and was a low point in Moeai''s life, but being interested in volleyball quickly improved her life, and gave her one of her new passions. 
Moeai'  has been out for about four weeks with a sprained ankle. Sprained once at the beginning of the year, it has been sprained again after the first sprain was healed. 
Hopes of her ankle healing before the end of the season is high, so that she can join her teammates in the last games of their high school years. 
Stephanie Rumirez, right side or libero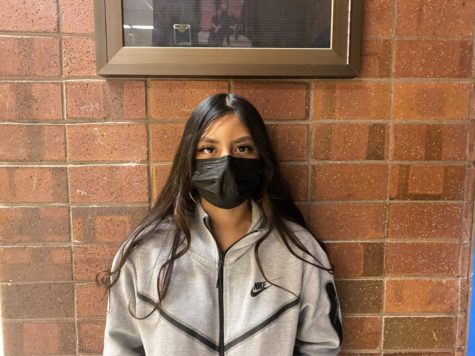 "If my mom did it, I knew I could do it too," Stephanie Rumierz. Inspired by her mom in seventh grade Rumierz tried out for volleyball. Her family supports her in volleyball because they feel it's less injuries then sports like soccer.
Pushing through mentally is hard, but the right mindset can change everything. Put your mind into the sport, and keep pushing. Everyone struggles, but Rumirez has overcome the hardest parts of her life through mindset. Volleyball has taught Rumierz how to apply a good mindset to her life. 
Homework is a struggle for any athlete, but Rumirez makes sure that volleyball won't eat up all all of her time. Rumirez wants to play college-level volleyball at Utah Valley University, so she must put school work first although it can be hard sometimes.That takes dedication to both the sport but also her school work. 
Makayla Aiono, middle hitter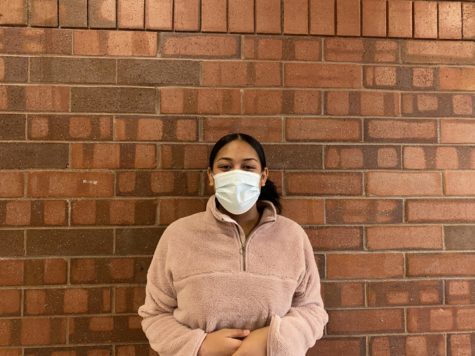 As a middle hitter Macayla Aiono's height is a great advantage, everyone assumes she plays volleyball because of her height.
Aiono played for two years starting in her eighth grade year, her passion for the sport ran out after those years. But inspired to do something great with her senior year, she returned to the sport. Returning to a sport can be hard, and challenging,  "I think my lowest point was just trying to get back into things after coming back," said Aiono. 
Improvements in both the sport and in her personal life is what drew her back. Learning how to cope with the games lost, pushing yourself, and being around amazing people are all things volleyball has to offer, and it drew Aiono back onto the court. 
All athletes struggle with balancing their sport and school. You are either focusing on your sport or your education. Aiono has learned to keep sports where they belong. By separating her athletics and school she is able to excel at both.
Ituauomanu Nonu (Tofi), right side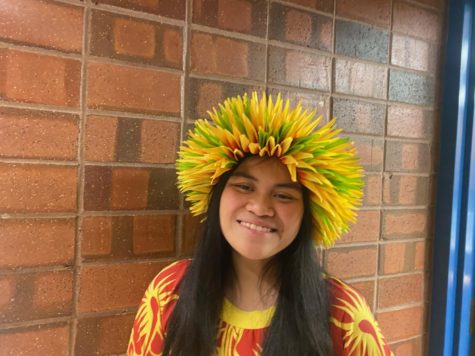 "Watching their stance, their strive to keep the ball in the air and their excitement after earning a point," said Ituauomanu Nonu. Nonu's sisters played volleyball when they were in high school, and at that time she was a little girl. She was inspired by the excitement on their faces, and in seventh grade started playing volleyball. 
Nonu's family keeps her going, "Every scream and every cheer that comes from the crowd is usually from my family," said Nonu. Her family is always at her games to support her through the ups and downs of not only being on the court but off of it. 
Nonu is proud of her GPA that she is able to keep during the season, but it isn't always easy. For any athlete juggling school and sports is difficult but for Nonu they inspire her to do her best in both of them. "My love for the game motivated me to try harder in school and gave me a reason to always want to exceed what was expected of me as an athlete and never settle for average," said Nonu. 
Nonu was diagnosed with diabetes, and that was a struggle for her in her volleyball career. Her body could only take her so far everyday, running took a toll and her body could only go so far. But Nonu has a very positive outlook on this situation, "All I can do now is push myself to the limit and be proud of how far I get each day," Nonu said. 
"I hope that my love and passion for the sport never dies," Nonu. After high school Nonu hopes to play volleyball at college or just for fun on the side. She is very passionate about volleyball and will take every opportunity she can to play. 
Congratulations to all of our volleyball seniors! Good luck to all of these players, and have an amazing senior year!