Golf Senior Player Profiles
As the golf season comes to a close, it's a bittersweet end for the senior players. The golf team is a lesser known team here at Taylorsville, but that is not discouraging to them in the slightest. The team has consistently performed well throughout the school year and the seniors have given it their all. Focusing on the senior golf players, let's see how they felt about their final year playing golf and what they have planned for their futures.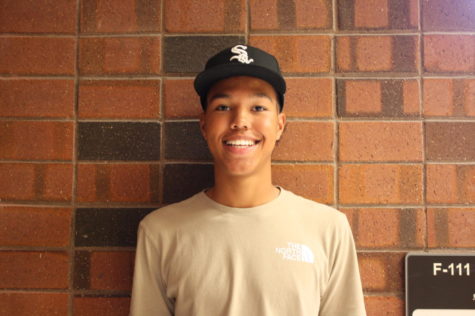 Marcus Bean
"Most people think it's not a sport, or I get, 'That's an old person sport, why do you play it?' and so forth" said Marcus Bean when faced with the question, what are people's responses when you tell them you play golf? Bean has been playing golf since he was eight years old, his dad teaching and inspiring him from the start. He said that he began private lessons and went on to join the golf team here at Taylorsville. When asked what type of stereotypes he is put in as an athlete, his response was, "As an athlete, most people think that since I am half African-American, they think I should play basketball because I can jump high or since I can dunk they're like "Oh, why do you swing a golf club, when you could just play basketball or football?" Bean hopes to get a golf scholarship and continue playing golf in college, applying to multiple schools and having two contact him already.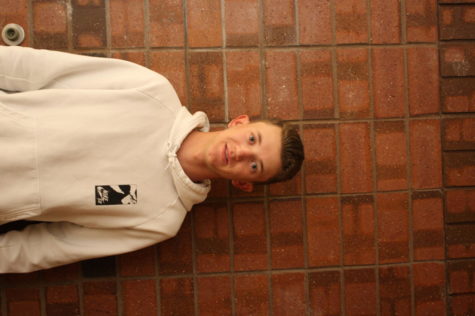 Jancen Beckstead
Beckstead is newer to playing golf, having just barely started playing this school year. He is also on the baseball team. He decided to join the golf team because his baseball friends encouraged him to. He says that being an athlete while in school can be hard because you miss a lot of school, so it's tough making assignments up. When asked what he thought was his lowest point in his personal and athletic life and how he overcame it, Beckstead said, "When I had an F in math. I'm not very good so I was able to stay after school and I had to miss practice because of it but it made my grade go up." Beckstead's family and friends support him in not only golf, but everything else he does. He doesn't plan on playing golf in college, but does want to continue playing baseball and study architecture.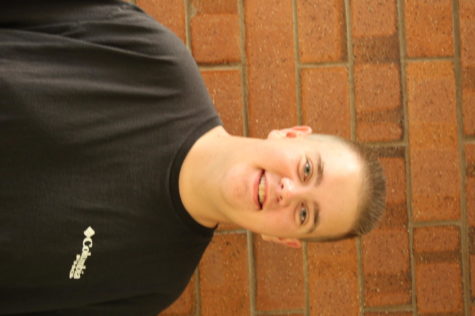 Devin Burdett
Devin Burdett started playing golf his sophomore year when he quit playing baseball and had some friends on the team. He started playing golf because, "I just thought it would be fun. I had a lot of fun playing golf with some of my family members and friends and so I just decided to try out for the high school team." He says that golf has helped him realize the team aspect of things and be a better teammate and friend. "I definitely think a golf athlete stereotype would be that we're all rich and just the trust fund type kids and it's definitely not. You go to the golf course and you see kids playing with clubs they brought right out of their grandpa's garage and still doing good, so it's definitely a lot different from the typical stereotype that you would see in movies and stuff" was Burdett's response when asked what his thoughts were when it came to stereotypes that athletes are placed in. Burdett doesn't plan on continuing with golf in the future, but thinks it would be cool to play on a team in college.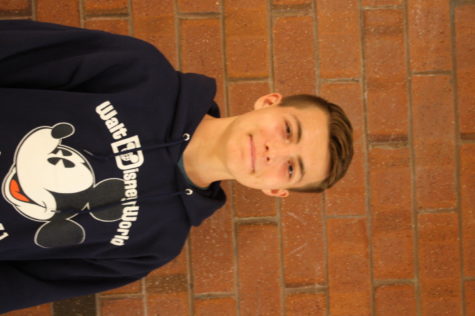 Luke Johnson
"I think the first time my dad took me was when I was probably around four" says Johnson when asked when he first started playing golf. He says that his main inspiration was his brother who played golf before he did. He stated that golf has helped him grow as a person because it really helped him face adversity since there are plenty ups and downs in golf. When asked about his achievements as an athlete, he humbly said, "I would say achievements, for golf at least, would be making the all-region team and then making it to state the past three years." Johnson is another golf player that also plays baseball and he plans to mainly try and focus on baseball in college, since, as he stated, "Golf's a sport you can play for the rest of your life really, so I'm going to continue playing golf for as long as I can."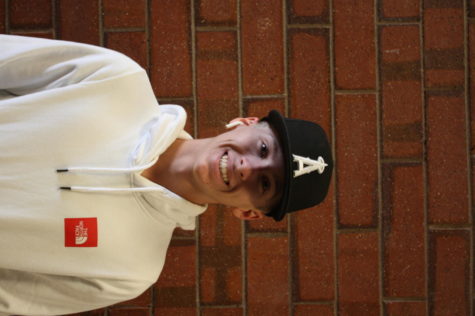 Alexander Patterson
"I was having fun and I figured, why not give it a go?" was Patterson's response when asked what inspired him to try out for golf. He said he started playing golf a year ago and that his family supports him fully. Patterson's dad loves that he plays baseball and looks forward to his games and helps him in any way. He said, "Finding the time to do sports because school is the main goal. You want to get your good grades up and you got sports along with that" when asked what struggles he faced while being an athlete in school. Patterson wants to go to college and would like to play sports after. 
The golf seniors have luckily had a good season and have finished off their last year of playing high school golf. We wish them all luck for their future plans and hope that they had a good experience.