LIA aims to work as a team to better the community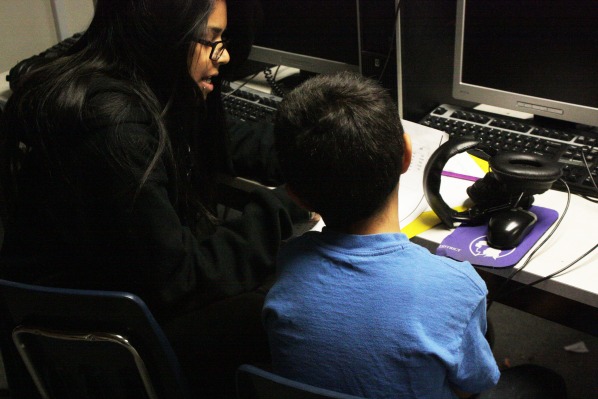 This year the Latinos in Action (LIA)  team has been coming up with a lot of activities. At the school, LIA  started in the year of 2013-2014. This year LIA is coming to become better and better as the year goes by.
One of the LIA goals is that every end of a quarter they  will be having a LIA dance to just celebrate another good term of working hard and also getting with other LIA students and bonding as well as just having a good time.
"Something I am looking for in LIA is more activities, I noticed that we don't really do much there besides the tutoring," said senior John Diaz.
When Diaz was asked about the benefits of LIA, he said,, " t makes it look good for college and because some colleges require service hours and LIA can be one of those because we can do a lot of projects that give you the hours that you need and also it's fun and you can do a lot of fun things like, hangout interact with new people and just have a good time".
Current ideas for upcoming events include a Food Drive for Thanksgiving, that will still be considered be working on.  Lots of ideas are being made by the team of LIA, but not a lot of students know about them or even know about LIA.? "I feel like we are not being recognized. We need to do more things here, that will get our school to be willing to help out and join us in the activities we are doing."
To help make LIA more known around the school, LIA adviser Mr. Brown said" I think in terms of the students that we select we're looking for students who are outgoing that have goals in their life, that have the plan of going to college whether or not they are on the path to that, but are willing to become leaders and in the community."
Brown is the only LIA teacher at the school  and said he loves LIA because," it is an opportunity for kids to get away from the typical high school curriculum, and focus on things that are going to make them successful in leadership type roles in the future".   He also said, "LIA is a tremendous asset for students because it's really based on yourself and based on higher levels of thinking."
Armando Calata said, "In LIA we look for students that are outgoing, outstanding, fun, and have great leadership skills and benefits of LIA are you develop your leadership skills, helps you be more open with people be a better role model in school and help your community." Calata said that the goals of LIA class are to , "be more involved with the school, be more known is a big goal we have. We are also trying to plan a big community service project in which we hope everyone can help us out."
Last year, LIA might of had a rough patch starting out in the school, but this year the LIA students and adviser have been coming up with brilliant ideas to make it the best year possible.  LIA students have many goals this year, but the main goal is to work as a team to better the community and unite everyone.