Excitement rises for up and coming theme park
New park Evermore seeks to immerse guests in adventure with a new spin on their theme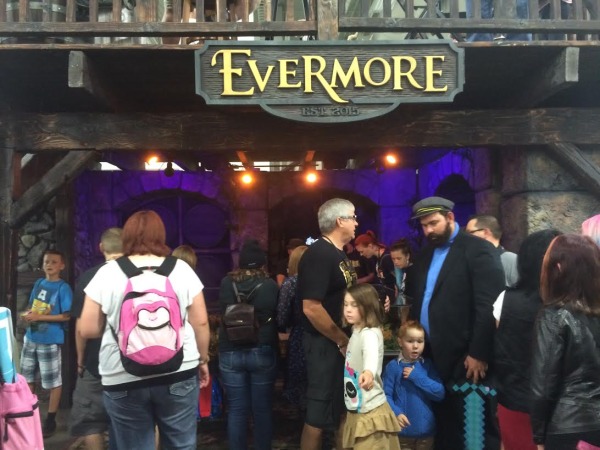 Set to open in the summer of 2015, Evermore Park will be located on 45 acres of flat land off I-15 at the Pleasant Grove exit, the attraction is a fantasy adventure park that will allow patrons to travel into the past. The park will be open year round, and will have more than half a dozen retail locations, and three high-end restaurants.
Unlike most parks that use rides to attract their guests, Evermore relies on the fact that the park will immerse the partons in entertainment that they can participate in, instead of just watching. As guests explore Evermore, they will be immersed in a world where entertainment, attractions, food and merchandise will reflect a fantasy based Victorian world.
"We're going to set Evermore in the Victorian Era because all the greatest stories come out of that era — from magic to fantasy, to the greatest monster stories and the greatest love stories. By sending people back in time, there are limitless possibilities," commented creator, Ken Bretschneider.
Evermore features a three acre lake, a two acre town square with a performance stage, a number of elaborate gardens, and five large attraction spaces, all staffed by a huge cast of professional performers. The park will host special events ranging from a mermaid lagoon, masquerade balls, and cirque shows. However, an even more interesting feature is the park will constantly change it's theme.
For example, during the Autumn Festival, an area known as Old Town will be the first chapter in the one of a kind haunt called, Ripper's Cove. Old Town is quarantined due to a deadly virus leaving the guests trapped, and so they must escape by weaving their way through buildings and eerie locations in order to escape the area. Luckily the adventure and fun doesn't end there, as the parks theme will constantly change to fit the according season. Altering the scene during the winter to fit that of a Charles Dicken novel, Evermore will come alive with lighting displays. Even allowing those to wonder around in a candy forest and Santa's workshop; while summer introduces an event known as the Carnival of Wonder.