Stress of applying for college discourages students from aiming high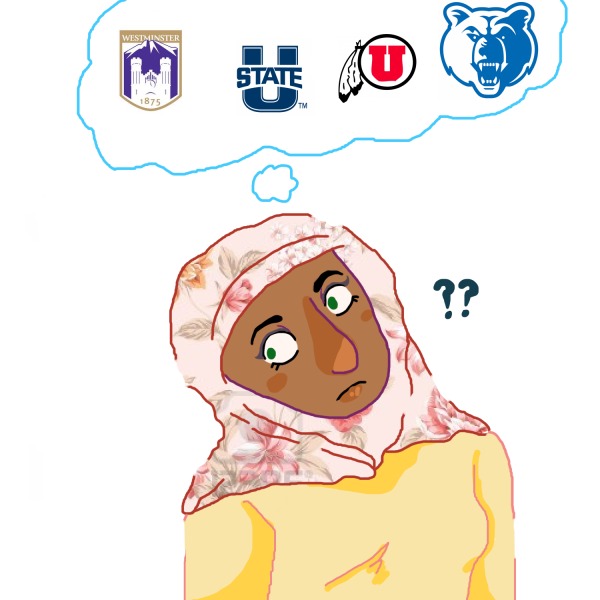 It's winter again, which—for colleges all across the nation—means recruiting time. Well-designed, personal flyers begin to pop up in the mailbox, and email inboxes overflow with messages flowered by phrases like "You've been selected" and "A student of your potential," all sounding creepily intimate and borderline desperate.
All their lives students have been told these cheesy words of encouragement: "You can do this. The world is at your feet. You can go anywhere and be anything you want." And when senior year rolls around, the option of going to college to get a degree seems to be the only one in every administrator and counselor's mind worthy of stressing to students. Yet when the time comes to begin applying, students often feel bogged down by the length and effort that must be put into the applications, especially for more prestigious, selective institutions.
"College applications are the bane of the high school experience," said senior Janet Tran. "I cannot even begin to describe the stress of deadlines, essays, and financial aid."
From letters of recommendation to lists of academic achievements, essays, official transcripts, deadlines and expensive application fees, the overall task comes across as more than a little daunting. More recently, colleges such as the University of Utah and Brigham Young University claim to introduce a more holistic review on the admissions process, meaning less of a whole focus on grades and test scores, and more of everything else.
But what is everything else? "The Admissions Committee members do not see the academics as part of the process; it is an academic-blind review," said BYU Admissions Counselor Lisa Parkinson. "We evaluate the ecclesiastical endorsement, seminary teacher recommendation, extracurricular activities, and essays and then the academic portion is added at the end of the review."
Brigham Young University (Provo) currently has a 49% acceptance rate, the lowest in Utah. Parkinson, who has served on nearly every level of the admissions process during her 18 years at BYU, is directly involved with admitting students and says service and personal essays greatly impact the whole process. "Each applicant is reviewed by multiple members of the Admissions Committee," said Parkinson, "and all decisions are sent out approximately a month after our published deadlines."
The University of Utah also has a lower admit rate (82.6%), and has begun to take on a more holistic review. "We first take into consideration your high school GPA and Test Scores (ACT or/and SAT) to determine whether or not a student would be prosperous at the University level and ultimately be successful and graduate," said U of U Admissions Counselor Aaron Rutledge. "Then the holistic review is used as a large indicator as we see students that are not strong in one or both areas mentioned above. Outstanding leadership, community service, high school involvement, etc. are also great indicators for success and can be used in lieu if a student may not be as strong of an applicant as they would like to be in GPA or Test Scores. The holistic review also allows students to include more insight into why grade trend may have slumped, course rigor (AP, Honors, IB, Concurrent Enrollment), or extenuating circumstances that we would otherwise not know about and take into consideration."
In this changing culture of college and admissions, there lies a noteworthy paradox: colleges scream for attention while instantaneously expecting a workload that purges students of the desire to even apply. "[Students] just don't feel like it's worth it," said senior Connor Ivins, "so they just apply to schools that are easier to apply to even if the school isn't as good."
"The process is actually really easy," said senior Christina Chahil, "just tedious with the questions they ask. Because it's a tedious task, I think people have a difficult time committing to complete the applications."
While a more holistic review may be to a student's personal benefit, its daunting presentation and the preconceptions surrounding the application process often intimidate students who do not have as surefire a chance of being accepted.
One advantage students enjoy that combats such intimidation is the benefit of College Application Day. Held on November 13th, high school seniors from all across the nation had the opportunity of applying in the presence of most, if not all, in-state colleges. Although not all colleges waived their application fees, it convenienced the seniors and helped them get a headstart on the seemingly massive task. However, to fully battle these growing issues, schools need to adapt more student aid and information concerning college and college applications.