History has its eyes on you–2020 is a historical year
Since the clock hit midnight on December 1, 2019, the new year has brought us many unexpected instances. From the threat of another to the war to the pandemic we are currently living in, 2020 was a very historic year. Here's a month by month recap of 2020: 
January: Our year started off with a possible World War III after an U.S. airstrike killed Iranian General Qassem Soleimani which initiated an attack on a U.S. military base in Iraq. Former President Donald Trump had the threat of impeachment based on the Ukranian charges. Australia suffered with multiple bushfires which killed "…33 people and an estimated 1 billion native animals, while 2,500 homes and a wilderness area the size of Greece have been destroyed." To top it all off, famed basketball player Kobe Bryant and his daughter, Gianna, were killed in a helicopter crash along with seven others.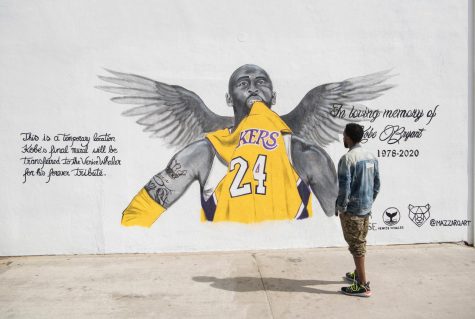 February: The first patient of Covid-19 passed away and the deaths continued to rise as the month went on. The deaths ended up surpassing those of SARS, a short-lived outbreak that we had in 2003, which brought the total Covid deaths to 813 worldwide. America evacuated 400 citizens from a covid-infected cruise ship that was quarantined in Japan. On a darker side, the Boy Scouts of America filed for bankruptcy amid sexual abuse lawsuits. European countries were starting their lockdowns in an attempt to combat the virus. "Feb 24 Former Hollywood producer Harvey Weinstein found guilty of rape and a criminal sexual act in landmark case that ignited #MeToo movement." On a brighter side, heavy rainfall on Feb. 10 finally put out the bushfires that plagued Australia. "Someone You Loved" by Lewis Capaldi was deemed best song of the year.
March: The first person to be identified with Covid-19. A health care worker coming back from Iran was diagnosed in New York. Once Covid was seen as more serious March 11 the virus was characterized as a pandemic. Two days later a nationwide quarantine was issued. Schools were closed, businesses were shut down, and more. Back to the bushfires in Australia, the smoke from the fires killed more people than the actual fires did. 417 vs 33. A little more local, on the 18th at 7:09 am we had an earthquake with a magnitude of  5.7 and multiple aftershocks followed suit for the next couple of weeks.
April: This month opened with former President Trump stating that the "Strategic National Stockpile is almost depleted amid widespread shortages of medical equipment to fight Coronavirus COVID-19" (Onthisday.com). On April 12, the U.S. became the country with the highest Coronavirus death toll. April 15 became the US's first deadliest day with 2,752 Covid related deaths. April 16 brought us an earthquake of a 4.2 magnitude. Sean P. Means from The Salt Lake Tribune said, "Thursday's temblor began at 7:41 a.m. and registered magnitude 4.2, according to the U.S. Geological Survey. The epicenter was about 2.5 miles northeast of Magna, near the site of the mainshock, a magnitude 5.7 quake that struck March 18." April 23rd revolved around the president stating that injecting disinfectant or UV lights would help combat the virus (don't do this, it's deadly). To top it all off, April 28th brought the possibility of UFOs so over all, April was a very earthquake riddled and pandemic heavy month. The pandemic numbers continued to rise after this month. 
May: Covid cases were on the up and up in most countries. The UKhad over 30,000 on May 6 the first european country to hit 30,000. The rise does not stop there. Over 90,000 healthcare workers were infected worldwide more than 260 of which actually died from the coronavirus. Unemployment hit an all time low of  3.5%. Rates hadn't been that low in decades. Two White House staff were diagnosed with Covid the very next day and the two were put in self isolation to protect the safety of our president. Global case hit 4 million within the next following days. Wuhan, The estimated epicenter at the time for the coronavirus, released plans to test all 11 million residents in their borders. Former President Barack Obama even stated in an interview with Stephen Colbert that the way the pandemic is being handled well communication wise. "Preliminarily communicating effectively, respecting the science. Not undermining the leading epidemiologist in the country and saying he's an idiot." Shifting from Covid, a man named George Flyod was murdered in cold blood on May 24 in Minneapolis, Minnesota. Police officers were not immediately charged with police brutality. Police officers held the man down while he protested stating he could not breathe. Floyd died over counterfeit twenty US dollars that day. Citizens of Minnesota began to protest, causing their Governor Tim Walz to call a statewide emergency. The national guard was called and protestors were taken into custody.
June: Following the unjustified death of George Floyd, the US was thrown into an uproar. June started with former President Trump threatening the use of the military to quell the riots and protests. The officers involved in Floyd's death were charged on June 3rd. One of them, Derek Chauvin, was charged with manslaughter. Floyd's death brought about protests that fought for racial equality and it brought to light how much work the US still had to do. Riots resulted in historic statues being torn down since the people depicted were racist and, more often than not, slave owners. The influence of these protests spread from the US to the European countries where statues were also turned down. The world partook in multiple protests and made thousands of voices heard. Covid cases continued to rise amongst the protests and the nation began to suffer economically. "The World Bank says the coronavirus COVID-19 pandemic will shrink the global economy by 5.2% in 2020." However, some progress was made when the Supreme Court ruled that gay and transgender people could not be discrimnated against in the workplace. The Guardian journalist, Dominic Rushe, stated, "The six-to-three verdict is the biggest victory for LGBTQ+ rights since the court upheld marriage equality in 2015 and for the first time extends federal workplace protections to LGBTQ+ workers nationwide." DACA members were also cleared to stay in the US to work and study, which was a huge step for many living in the US.
July: Europe opens its borders to safe countries excluding the US, Brazil, and Russia. America's Covid cases continue to rise recording 50,000 in one day for the first time. More and more states make masks mandatory and a punishable offence if you are not wearing one. Mexico became the 5th most affected country in the world and at this point there was still no vaccine. July 6th America begins to withdraw from the world health organization. The Trump organization ignores statements from medical professionals and issues an official withdrawal claiming that the WHO was aiding China in covering up the Coronaviruses origins. Australia orders a six week lockdown in Melbourne after their second outbreak of 700 cases and North Korea records it's first suspected coronavirus case on July 25.
August: Students started to return with schools with many students opting to do online schooling rather than in person. Due to this, the UN said that the pandemic "has created the biggest educational disruption in history." With last year being cut short, teachers having to balance distance learning with in-person learning, and the school dismissals that occurred, it's difficult not to have education interrupted. On August 4, huge explosions at a port in Beirut, Lebanon devastated the country, killing about 200 people and injuring more. "Lebanon's Prime Minister, Hassan Diab, blamed the detonation on 2,750 tonnes of ammonium nitrate that he said had been stored unsafely at a warehouse in the port"(BBC News). On perhaps a lesser degree, Covid cases continued to rise and death tolls did too. Many countries initiated a mask mandate, ordering citizens to wear a mask whenever they left their house. Wearing the mask helped calm the curve for a time but many protested against it, saying it took away their freedom. From this, the US and the world continued to be thrown into discourse. August 11th brought about the announcement of the Biden-Harris campaign and the presidential election race began. Kamala Harris being nominated as the Democratic vice president marked her as the first woman of color in a major party. This was a major stepping stone within our government. Aside from this, however, California became riddled with fires. "Fires burning in Northern California declared Major Disaster with LNU Lightning Complex Fire (341,243 acres) and SCU Lightning Complex Fire (339,968) among the 3 largest wildfires in state history." August 27 brought Hurricane Laura, a hurricane near the border of Texas that caused a landslide, which killed at least 16. To finish off the month, the number of US Covid cases passed 6 million, worrying the country even more. 
September: In lighter news the Billboard music awards accepted the first all Korean pop act into the top 100 singles chart with BTS's "Dynamite". But on the other side of media the shooting of the new Batman film is shutting down as actor Robert Pattinson was diagnosed with Covid 19. Covid is still on the rise and schools are opening up. In local news Schools around us were closing down not too far into the year most students were asking if we should have just stayed home. Around this time we found out that former President Donald Trump downplayed Covid 19 to avoid conflict due to Bob Woodward's new book "Rage" about Trump. Woodward breaks down and explains Trump's "Rage" and his thoughts on his presidency leading to the pandemic. This was not a good look for the president since the US was almost at 200,000 deaths taking the lead in Covid 19 deaths across the world. The global death toll now at 900,000. Meanwhile, at Taylorsville, we celebrated our first Homecoming without a dance and held a virtual assembly for the occasion. Although it wasn't the same we warriors made do with what we had with dress-up/photo challenges.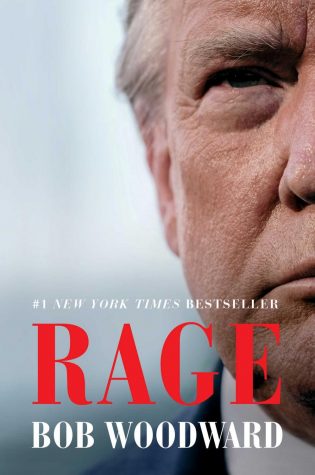 October: Former President Donald Trump and his wife, Melania, announced that they had tested positive for Covid. With the election just a month away, this was disconcerting. Three days after he was admitted to Walter Reed National Military Medical Center, Trump returned to the White House. The FBI charged 13 men who had conspired to kidnap Michigan Governor Gretchen Whitmer. The men were part of an Anti-Government group and were accused of wanting to start a civil war. Countries, such as France, started to initiate curfews in an attempt to combat the number of Covid cases. US citizens continued to prepare and share their opinions on the upcoming November election, using social media as a way to urge people to vote. Protests for racial equality and justice continued, especially after Philadelphia police shot and killed black man Walter Wallace Jr. who was carrying a knife. This prompted protests and a curfew. 
November: This month brought election day. November 3, 2020 was the final day for all votes to be in. Approximately four days later, it was announced that former vice president Joe Biden won the presidential election and the following day, Kamala Harris was announced the winner of the vice-presidential election making history as the 1st woman and woman of color vice president. Biden and Harris are set to be inaugurated on January 20, 2021. While this came as happy news for some, there many, including Trump, who claimed the election to be rigged. Former President Trump has stated multiple times over Twitter that the campaign was rigged and Biden unofficially won the election. "US President Donald Trump tweets [Biden] 'won because the election was rigged,' while still refusing to concede the election (OnThisDay)." Despite the recounts and election disputes, Biden is still set for inauguration and all evidence suggests that the election was won fairly. Aside from election drama, the BioNTech and Pfizer Covid vaccine reached 90% effectiveness on November 9 and later on November 16, US drugmaker Moderna announced their vaccine has reached 94.5% effectiveness. This gave the people hope in a dire situation as November 18th brought the Covid death toll up to approximately 250,000 with even more being hospitalized. On November 23, Biden announced his new cabinet. "US President-elect Joe Biden introduces his new cabinet including Alejandro Mayorkas 1st Latino head of homeland security, Avril Haines 1st female director of national intelligence." November 25, Trump made headlines once again by pardoning former security adviser Michael Flynn after he was found guilty of lying to the FBI. November 29, Biden and Harris announced the first all-female Communications team for the White House. On the entertainment side of November, Michael B. Jordan was voted sexiest man alive by People Magazine. November 2nd made Baby Shark the most-watched video on Youtube and famed actor Johnny Depp lost his libel case and was deemed a "wife-beater." November 30 brought about a new artistic discovery. "Newly discovered rock art announced found in the Serranía La Lindosa, Colombian Amazon, dated 12,600 and 11,800 years ago with thousands of paintings of now extinct Ice Age animals. (OnThisDay)." From election results and angry voters to new art discoveries and little kids singing Baby Shark, November was one of the more entertaining months of 2020. Even in the new year, people still argue about the election results and share their opinions in some violent ways. All in all, November was definitely a historic month especially since the 2020 election resulted in the highest-vote count in history. "More Americans voted in the 2020 election — two-thirds of the voting eligible population — than in any other in 120 years (The Washington Post)."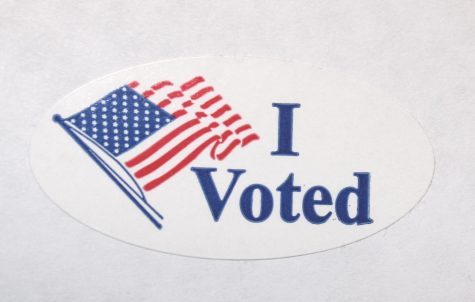 December: After the Biden-Harris campaign won the election, Trump called voter fraud and demanded investigation. US Attorney General William Barr stated that there was no evidence of voter fraud despite the claims. On December 2nd, US hospitals exceeded their limit as Covid cases and deaths continue to rise. California also entered a second lockdown as their hospitals became overwhelmed. Meanwhile, in Australia, they began to lessen their Covid restrictions and celebrate their freedom. On December 8th, the UK began vaccination for Covid and America's FDA, on the 11th, approved the vaccine for emergency use. That changed on December 14th when the US began distributing the vaccinations as the country reached 300,000 deaths. As for the election, Joe Biden's victory was reaffirmed by the US Electoral College. Vice President Mike Pence and President-elect, Joe Biden, both received the Covid vaccine live on TV as word of a new variant of the virus begins to travel throughout the world. December 21st welcomed the country's distribution of the vaccine to the public and non-emergency use.
2020 was a challenging year for many people but it is a year that will change the course of American life for many years to come. Events happened that shocked citizens and made it clear that anything can happen and redirect your life. When you look back on 2020, try to find the good parts and remember the growth that came from it. Learn from the bad and revel in the good.