Student Owned Businesses: Madison Avenue Candles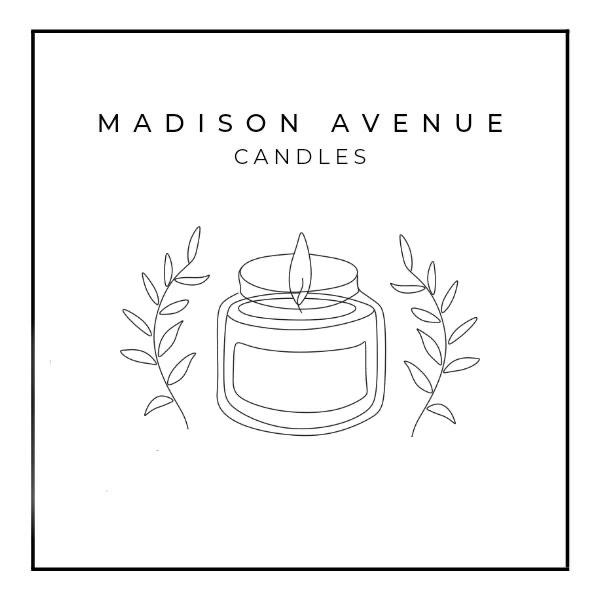 Madison Avenue Candles is a home-run business by senior Madison Stensrud. As the name suggests, Madison sells candles that come in multiple scents and sizes. "They are homemade and we do them in regular glass jars and in repurposed containers from thrift stores."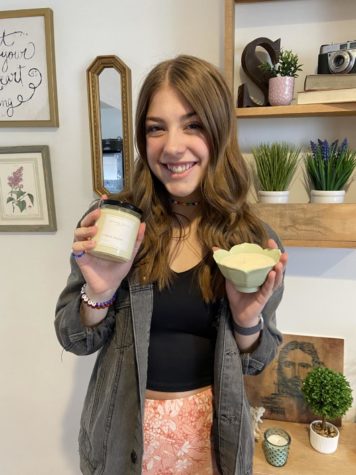 Madison has always loved candles. "I just think that they're so fun because they can be in different containers and they all look different […] I've been collecting candles for a long time," she said. "Then my mom brought up to me 'wouldn't it be cool if we made candles?' […] The summer is when we started thinking about it."
Most of the candles Madison makes are six ounces for $12. "If the repurposed ones are more than six ounces then they will go up accordingly." Madison's candles burn for quite a long time. Her brother bought one when she first started her business and he has been burning it often for a few months.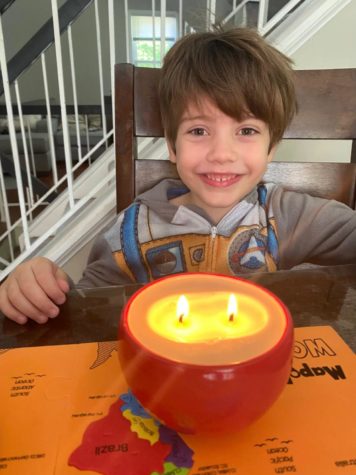 Madison's step-brother was her very first sale. "It made it more special. […] He paid me in actual cash because I met him up in person, and one of the bills he paid me was a $2 bill, so I have kept that $2 bill just to remind me of my first sale," she said.
Madison's most popular candle is her Pumpkin Spice scent. "It's just a really good fall one, and of course it's not fall anymore but I really like that one." However, her personal favorite is called Sea Minerals. "It was one of my very first scents I ever made. It just smells very cozy and reminds me of the ocean."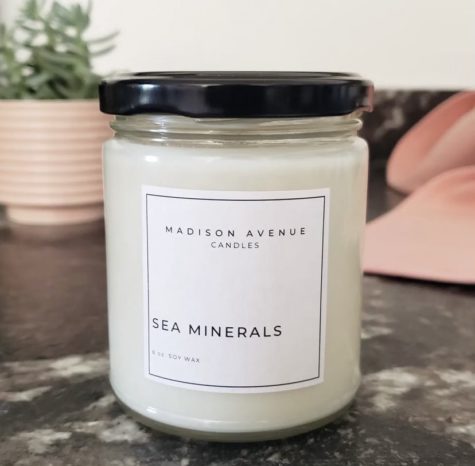 According to Madison, the hardest thing about running her own business is the time management. This fall, Madison was a little busier than usual. While preparing to play the lead in Taylorsville's musical Anastasia and working toward performing every day in December for the Madrigal's Christmas season, Madison didn't have a lot of time to focus on her business. "I haven't been super up to date as I used to be in September and October," she said on the topic. "[But] on my Instagram I'll post every once in a while when I have new scents. Then that's kind of when people know what I have up for sale."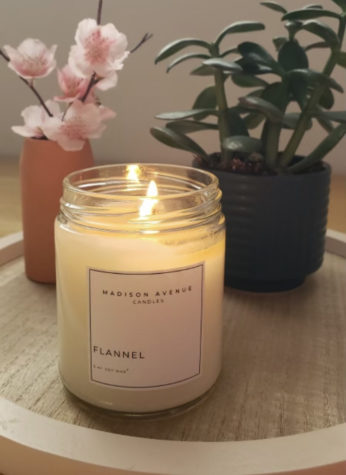 Madison Avenue Candles would not be the same without Madison's mom. "She kind of got me going," Madison said. Her mom was the one who gave her the idea and helped her figure out how to make the candles. "We just use the same wax beads for all of them and then add the different scents," she said. "[The scents are] kind of like essential oils, we just get them online. They come in little jars and you just have to add a certain amount according to how much wax there is so there's not too much sent or not enough." Madison's mom also helps run her Instagram account (@madisonavenuecandles).
Madison looks forward to expanding her business in the future by learning to add color to her candles and improving her delivery service. You can order her candles by messaging @madison_avenue_candles on Instagram.