Top Fantasy Books of 2022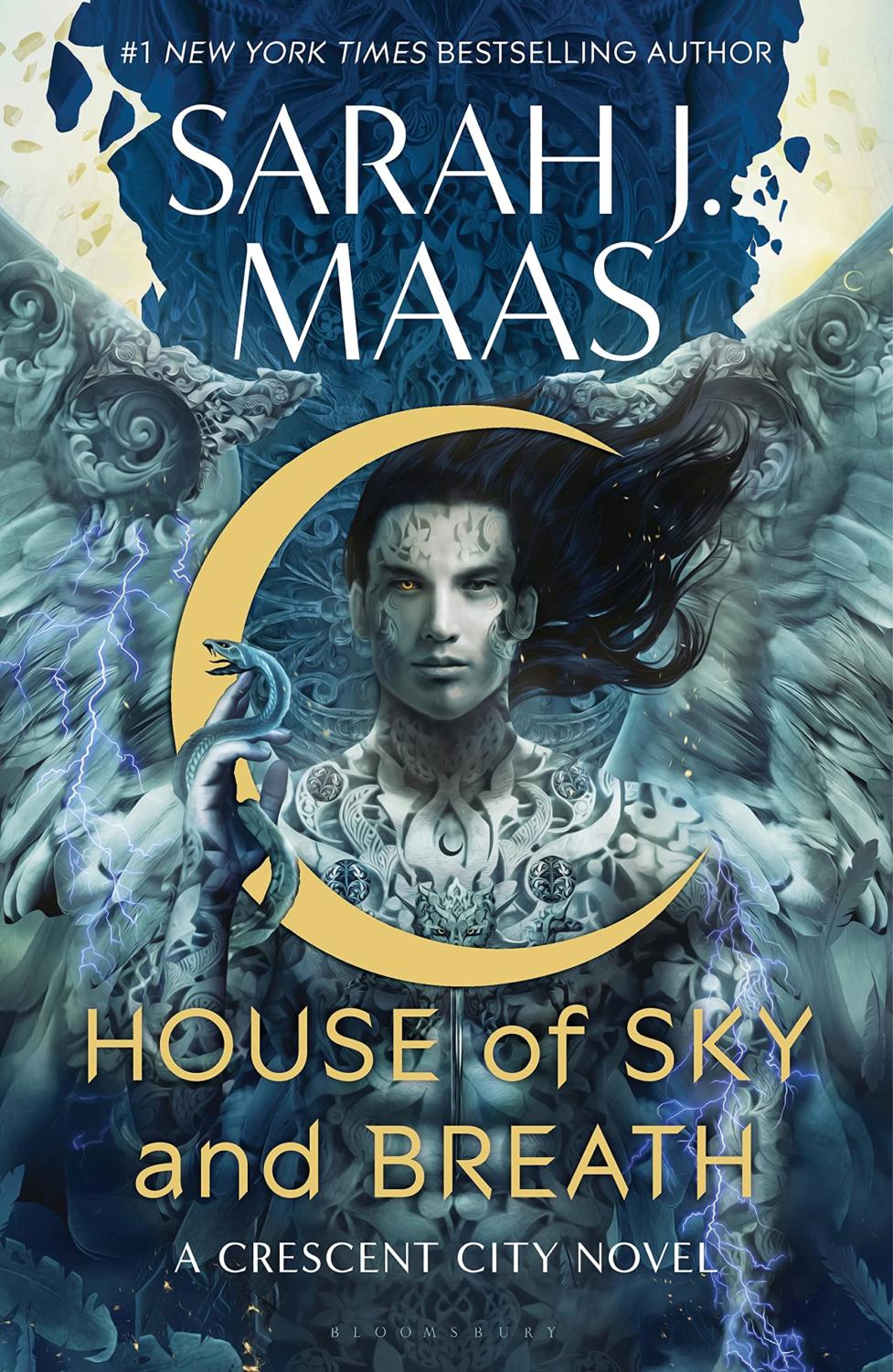 House of Sky and Breath, Sarah J. Maas
 House of Sky and Breath is the sequel to Sarah J. Maas's popular novel, House of Earth and Blood. The book takes place on a planet called Midgard, a place that contained humans and other indigenous life until it was later colonized by a group called the Asteri. A rebellion called Ophion has grown more and more powerful, and main character Bryce Quinlan, who is half-fae and half-human, is forced into a rebel plot with her friends. During it, they learn uncomfortable truths and uncover secrets that prove all the official histories they have believed in to be false.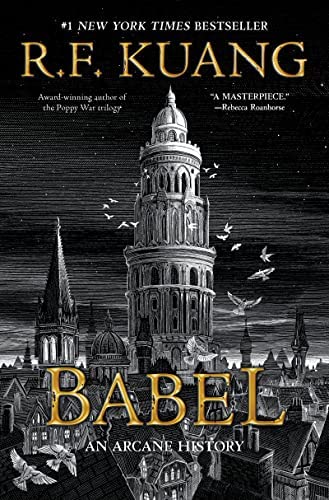 Babel, or the Necessity of Violence, R.F Kuang.
When Robin Swift's family dies of cholera, an English professor named Professor Lovell takes him away from China. He arrives in Oxford, England, in 1828 and is trained in languages such as Ancient Greek, Latin and Chinese so that he can join the Royal Institute of Translation, also known as Babel. Throughout his years of study, Robin wants to gain all the knowledge Babel has to offer, including silver-working, a magical process that has helped the British Empire maintain it's worldwide dominance. Silver-working is the work of the Bablers, the students attending Babel. They uncover secret meanings and historical connections between words, which are then written into a silver bar. If it has a strong connection, magic happens. Robin eventually joins the Hermes Society, which is a secret organization that steals silver from the British and sabotages their plans to expand British power.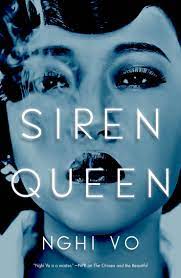 Siren Queen, Nghi Vo
Luli Wei is beautiful, talented, and an aspiring star. Coming of age in pre-Code Hollywood, she knows how dangerous the movie business is and how limited the roles are for a Chinese American girl, but she'd rather play a monster instead of a maid. In Luli's world, the monsters in Hollywood are not the ones on screen. The studios want to own everything from her face to her name to the women she loves, and they run on a system of bargains made in blood and ancient magic. For those who do survive to earn their fame, success comes with a steep price. Luli is willing to do whatever it takes—even if that means becoming the monster herself. The novel is packed full of drama, and represents people of color and LGBTQ+.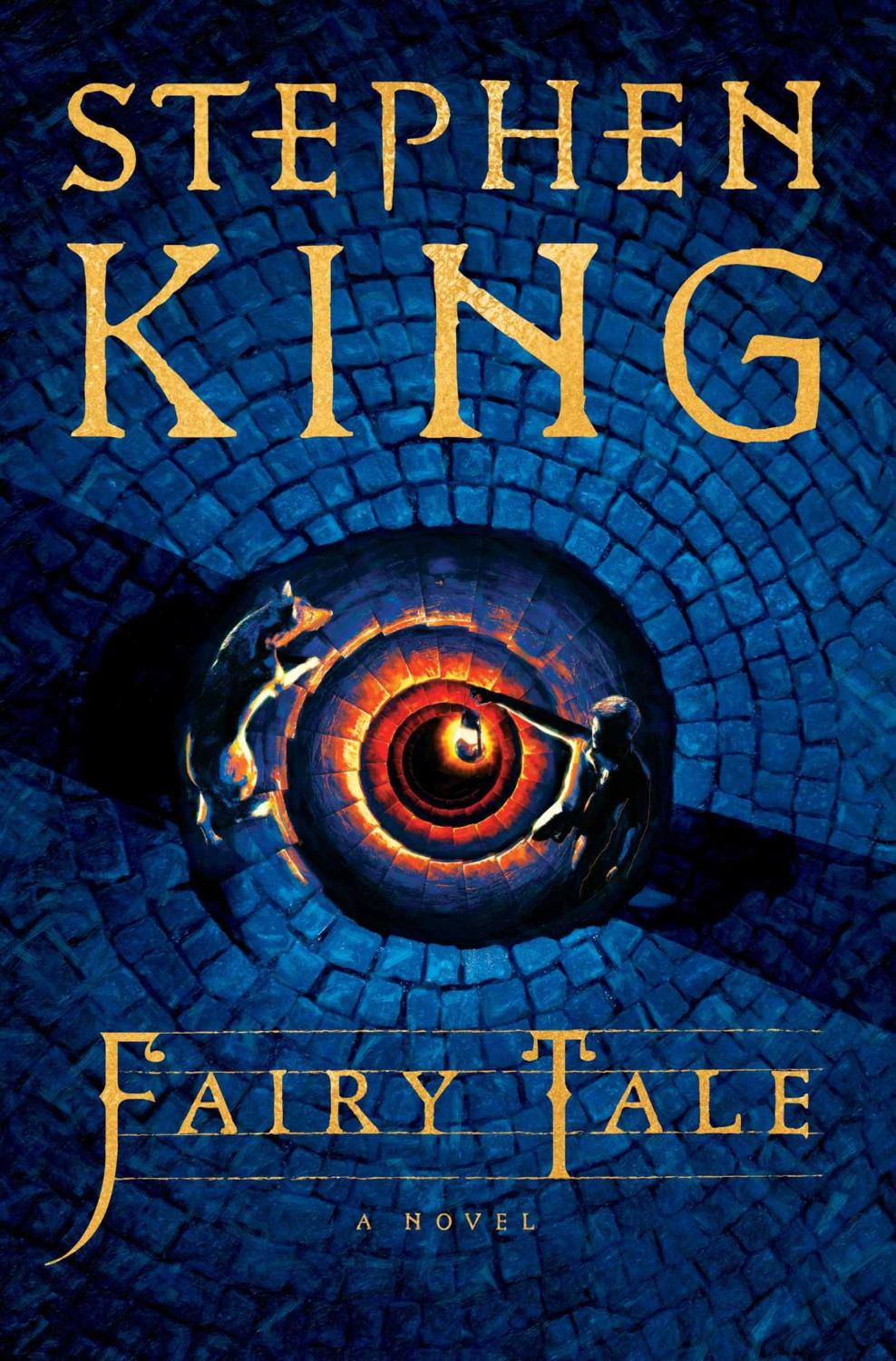 Fairy Tale, Stephen King
Charlie Reade looks like a regular high school kid, but he carries a heavy load. His mom was killed in a hit-and-run accident when he was ten, and grief drove his dad toward a drinking addiction. Charlie learned how to take care of himself—and his dad. When Charlie is seventeen, he meets Howard Bowditch, a a man who lives with a big dog in a big house at the top of a big hill. In the backyard is a locked shed from which strange sounds emerge as if something is trying to escape. When Mr. Bowditch dies, he leaves Charlie the house, a massive amount of gold, a cassette tape telling a story that is impossible to believe, and a responsibility far too massive for a boy to shoulder. Because within the shed is a portal to another world—one whose people are in trouble.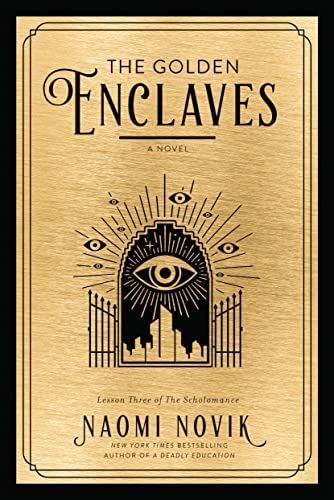 The Golden Enclaves, Naomi Novik
El is finally home, but it isn't the joyful experience she had expected, and she spends most of her time crying. Soon after her return to her mom's, she had tried various spells to take her back to the Scholomance but nothing had worked and tears are all she has left. She has no way to defeat Patience, no way to return to the school, and no way to save Orion – or so she thinks. Just when she is really getting into the groove of feeling sorry for herself, Liesel and Alfie show up. The London Enclave is under attack by a creature that has already eaten several powerful wizards. Alfie's father is preparing to lead a last stand, but the kids are pretty certain it will result in his death – which will fuel the creature sufficiently to destroy the entire community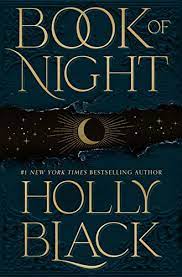 Book of Night, Holly Black
In Charlie Hall's world, shadows can be altered, for entertainment—but also to increase power and influence. You can alter someone's feelings and memories, but manipulating shadows has a cost, with the potential to take hours or days from your life. Charlie is a low-level con artist, working as a bartender while trying to distance herself from the powerful and dangerous underground world of shadow trading. She gets by doing odd jobs for her patrons and the naive new money in her town at the edge of the Berkshires. But when a terrible figure from her past returns, Charlie's present life is thrown into chaos. Determined to survive, Charlie throws herself into a pit of secrets and murder.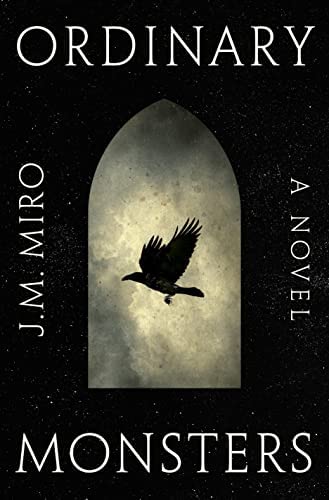 Ordinary Monsters, J.M. Miro 
In Victorian London, two children with mysterious powers are hunted by a figure of darkness, a man made of smoke. Sixteen-year-old Charlie Ovid, who's suffered a lifetime of brutality, doesn't have a single scar on him. His body heals itself, whether he wants it to or not. When two detectives are recruited to lead them to safety, they are forced to confront the nature of difference and belonging. What follows is a journey from the streets of London, to a creepy estate outside Edinburgh, where other children with gifts—the Talents—have been gathered. Here, the world of the dead and the world of the living threaten to collide. And as secrets within the Institute unfurl, Marlowe, Charlie and the rest of the Talents will discover the truth about their abilities, and the nature of the force that is stalking them: that the worst monsters sometimes come bearing the sweetest gifts.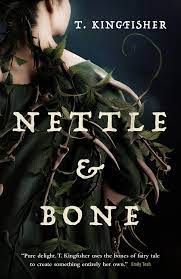 Nettle and Bone, T. Kingfisher
After years of seeing her sisters suffer at the hands of an abusive prince, Marra—the shy, third-born daughter, has finally realized that no one is coming to rescue them. No one, except for Marra herself. Seeking help from a gravewitch, Marra is offered the tools to kill a prince—if she can complete three impossible tasks. But, as is the way in tales of princes, witches, and daughters, the impossible is only the beginning. On her quest, Marra is joined by the gravewitch, a fairy godmother, a strapping former knight, and a chicken possessed by a demon. Together, the five of them intend to kill the prince and free Marra's family and their kingdom from its tyrannous ruler at last.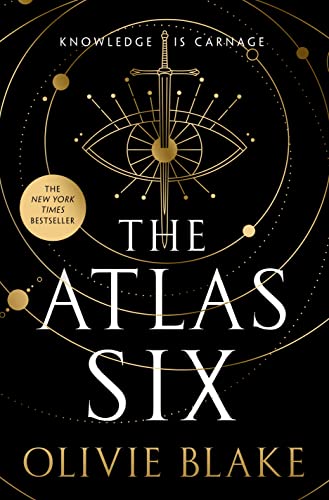 The Atlas Six, Olivie Blake
The Alexandrian Society is a secret society of magical academicians, the best in the world. Their members are caretakers of lost knowledge from the greatest civilizations of antiquity. And those who earn a place among their number will obtain a life of wealth, power, and prestige beyond their wildest dreams. Each decade, the world's six most uniquely talented magicians are selected for initiation. When the candidates are recruited by the mysterious Atlas Blakely, they are told they must spend one year together to qualify for initiation. During this time, they will be permitted access to the Society's archives and judged on their contributions to arcane areas of knowledge. Five, they are told, will be initiated. One will be eliminated. If they can prove themselves to be the best, they will survive… most of them.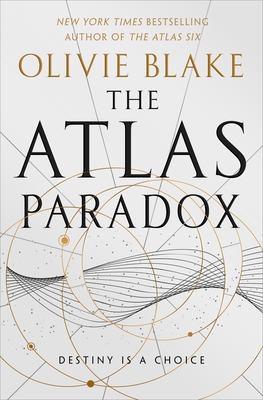 The Atlas Paradox, Olivie Blake 
The Atlas Paradox is the long-awaited sequel to dark academic sensation The Atlas Six—guaranteed to have even more yearning, backstabbing, betrayal, and chaos. Six magicians. Two rivalries. One researcher. And a man who can walk through dreams. All must pick a side: do they wish to preserve the world—or destroy it? In this electric sequel to the viral sensation, The Atlas Six, the society of Alexandrians is revealed for what it is: a secret society with raw, world-changing power, headed by a man whose plans to change life as we know it are already underway. But the cost of knowledge is steep, and as the price of power demands each character chooses a side, which alliances will hold and which will see their enmity deepen?