Respiratory virus spreads to Utah schools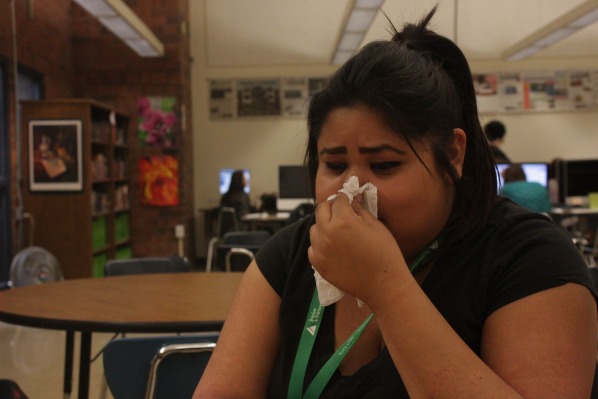 Enterovirus D68, which was first discovered in 1962, has become active after five long decades of dormancy. The virus is known to have similar symptoms to the common cold with added respiratory complications. While the illness is relatively harmless to strong-bodied adults, it still has a major effect on children and asthmatics.
Cases were first reported in the Midwest and have recently been reported in surrounding areas.
Children's Mercy Hospital in Kansas City, Missouri, has received 30 children a day with severe symptoms of the virus and 15% of those children have been placed in intensive care.
With so many hospitalizations in this short amount of time elsewhere and EV-D68 quickly spreading throughout Utah, it has caused many parents to worry.
Andrew Pavia, chief of pediatric infectious diseases at Utah's Primary Children's Hospital, remains hopeful that the illness won't cause major grief in our community, "They're sick. Their parents are scared. They're miserable, but they're going to get better," Pavia said when asked about the virus by a KSL news reporter.
EV-D68 is noticeably affecting young kids up to the age of ten, but it's more difficult to identify in adults since they mostly experience symptoms similar to the common cold.
Although many kids have been hospitalized because of EV-D68, there isn't a need to worry about special methods to treat the virus. The symptoms can be treated as if they came from any other illness.  People with difficulty breathing should check with a doctor, as always.
When asked about the spreading virus, Emma Schroeder, junior, said, " It isn't worrying me because I'm not a kid and I don't have asthma… If I'm infected, I only have to treat it like a regular cold."