Consistent year-round practice crucial for overall athletic success and sustainability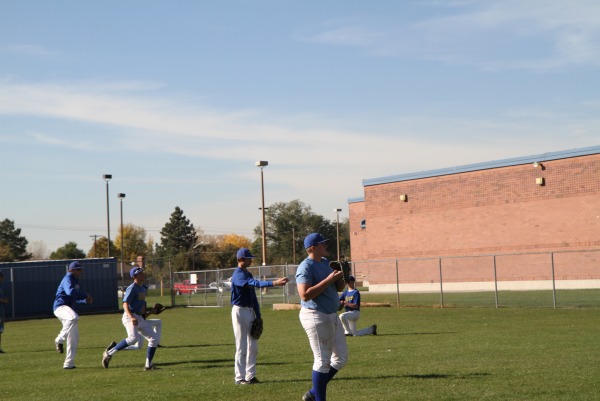 With fall sports coming to an end, winter sports preparing for the season, and spring sports slowly, but surely approaching, all athletes are taking every opportunity to practice after school. The football team is closing their season with a 7-4 record, Volleyball took region last week, and girls' tennis as well as girls' soccer showed great successes this year, all results of dedicated practice and endurance  throughout the year.
The saying "hard work is easy work" is truly the epitome of how hard the school's team have been working.Throughout all departments, athletics have been serious about getting things right on the field. Practice makes everything perfect and their hard work has clearly paid off this season.
To perform at their top level, it is obviously key for student athletes to continue training and staying in shape throughout the year.
"I play basketball every day to stay in shape for the season," said junior Jacob Bryant about his preparation for the upcoming basketball tryouts.  "Also, I try to run 10 miles when I get the chance."
Bryant is trying to work on all of his moves in order to be ready for the 2014-2015 basketball season. Jumping rope, squats, and practice with the team is leading students' theory of staying in shape for the season.
But student athletes do not only try to excel physically. Sports should motivate students to do better in the classroom as well. In order to be on the sports teams, athletes can only have one failing grade.
When asked how he keeps his grades up, senior Braxton Myers said,"To keep my grades up I study as much as possible; Work hard, then play hard"
With the rifle team beginning soon, junior Jake Hayes talked about how he keeps his aim so precise on the team. "What I do to keep my aim steady is control," said Hayes. "I control my heartbeat. I control my breathing. I just relax and I`m steady and accurate."
Even when the season ends for student athletes, they still can not relax.
The classroom is more important than sports because in order to join any team you have to have good grades. Sports can often act as a way to motivate students so they can get some scholarships to live out their dreams in a major sports program. Sports really have no days off for students even if they are not an athlete.