Spring Break: Utah Edition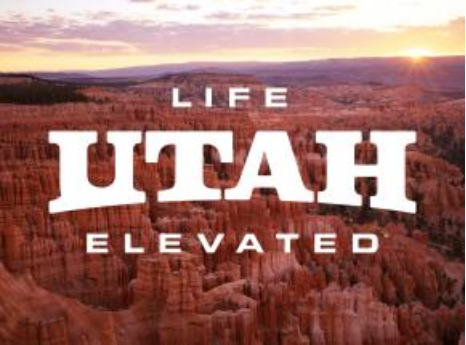 After all finals are turned in and the third quarter ends, students enjoy one week off to relish in the cloudless weather. Many flock to the sandy beaches of Miami, Florida or choose to spend the week in sunny California with Minnie and Mickey. While the crowds head towards the popular vacation destinations, Utah has its own adventurous and magnificent attractions for tourists to holiday. 
   Heber Valley
Heber Valley, located approximately forty- six miles out from Salt Lake City, is one of Utah's many tourist attractions. Heber Valley is most well known for its Heber Valley Railroad. It includes sixteen miles of track between the valley and Vivian Park in Provo Canyon. The train ride offers some of the most beautiful scenery Utah has to offer. Heber Valley also includes the Homestead Crater, a fifty-five-foot geothermal spring hidden within the limestone. The temperatures within the crater typically stay ninety degrees Fahrenheit. The crater is also deep enough to offer scuba and deep diving. Heber Valley calls out to those looking for historic adventures.
 Flaming Gorge
Flaming Gorge is a stunning ninety-one-mile reservoir located about four hours out from Salt Lake. Flaming Gorge is one of Utah's best places to enjoy outdoor recreational activities. The Gorge offers over six hundred campsites and miles upon miles of trails to enjoy. Though enjoying the lake is one of the most popular attractions, Flaming Gorge has lots of other activities to offer including museums, rocking climbing, and fishing. Flaming Gorge offers a dinosaur discovery tour, participants follow the trail looking for dinosaur eggs and footprints, perfect for children of all ages. Whether you hit the lake or enjoy the natural commodities, Flaming Gorge has something for everyone. 
Arches National Park
Arches National Park is about four hours out from the vibrant Salt Lake City. Arches offer some of the most beautiful scenery in the state, the most popular of course being The Delicate Arch. While hiking is one of the most popular activities to do, they offer so much more. The Park does backpacking, commercial tours, canoeing, horseback rides, rock climbing, and ranger-led tours. If a tourist chooses to camp at the national park, stargazing is another spectacular and mystifying activity. Arches could be an amazing week's stay or a fun-filled day or two. 
        Park City
Park City is a beautiful mountain town about twenty-two miles from Salt Lake City. Park City has massive amounts of diversity in the activities you choose to do. A popular non-recreational activity among tourists is taking a walk down Historic Main Street. Viewings of Park City history are posted along the street as you walk along with some of the trendiest stores being seconds away. If looking for a thrill while in Park City, The Comet in The Utah Olympic Park is exactly that. The Comet is three thousand feet of fast sliding and gliding. Park City is also home to some of the 'Best Snow on Earth' with many high-class ski resorts being within the heart of Park City. With thousands of attractions for visitors, Park City is one of the best places to vacation in Utah. 
          St. George
St. George is Utah's most popular warm-weather retreat. Located about four hours south of Salt Lake City, St. George is a beautiful desert oasis. St. George is a unique town with lots of luxurious amenities for all to enjoy. Along with the traditional vacation resorts, St. George offers thrilling recreational activities such as fishing, rock climbing, hiking, and riding ATVs through rough terrain. St. George is also home to deep roots in Utah's history. Visits to Brigham Young's winter home are available as well as taking a family trip to the St. George Dinosaur Discovery Site at Johnson Farm. If enjoying recreational activities aren't on the itinerary, enjoying St. George's various country and golf clubs is something to consider. St. George is filled with activities around every corner and has enough sun, sand, and pools to fulfill everyone. 
Utah is a geographically diverse state with a dream vacation spot ready to suit everyone's tastes. Whether you ski in snowy Park City, swim in a crater in Heber Valley, jet ski in Flaming Gorge, hike the arches, or enjoy the pool in St. George; Utah will not disappoint on the well-deserved vacation.