10 books to read during quarantine
During this trying time, teenagers need a distraction to keep them from going insane while they're all trapped inside the house. One of the best ways to do that is to read! Here are ten books that were chosen by peers that will help pass the time inside our homes.
1. The Statistical Probability of Love at First Sight by Jennifer E. Smith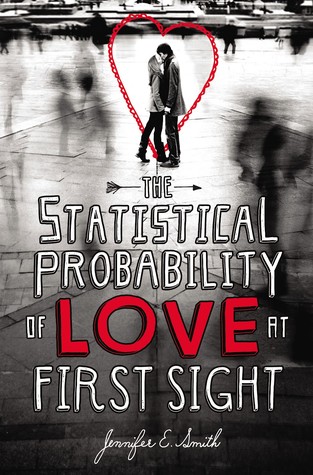 Genre: Romance
This book is a good choice if you're into solid love stories. It follows the path of seventeen-year-old Hadley Sullivan as she makes her way to her father's second wedding in London. While stuck at the airport, she meets a British lad named Oliver, who ends up sitting with her on the plane. They lose each other in the crowded airport upon arrival which begs the question: can fate bring these two together?
Full of family drama and second chances, this book is an easy read and will have you questioning if fate is real if you're a non-believer. For the believers, it'll only strengthen your belief.
The Statistical Probability of Love at First Sight by Jennifer E. Smith
2. Tuesdays with Morrie by Mitch Albom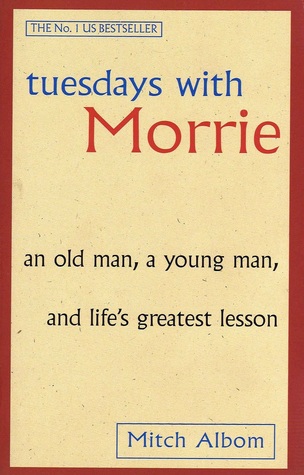 Genre: Biography/Memoir
This story is about a man who visits his old college professor, who is dying of ALS, every Tuesday. The professor gives Mitch Albom one last 'class' before he passes, making an impact on Albom's life forever. 
"It was sweet. The [profesor] gave the [author] life advice which I needed" (Junior Brooklin Cooper).
Tuesdays with Morrie by Mitch Albom
3. Good Omens by Terry Pratchett & Neil Gaiman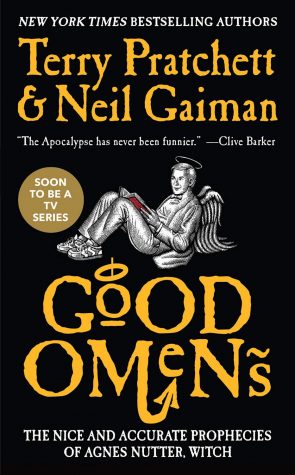 Genre: Fiction/Comedy
Good Omens is a funny approach to Armageddon. Follow the demon Crowley and his best friend, the angel Aziraphale, as they try to stop the end of the world. They were sent to Earth to ensure the end of the world but now, they're having second thoughts. Will they complete their task and save the world or will it all burn?
This book is a huge comedic relief in times of stress. It'll keep a smile on your face and will make you laugh to yourself as you go. Good Omens will make you question what's wrong and what's right. 
Good Omens by Terry Pratchett & Neil Gaiman
4. The Selection by Kiera Cass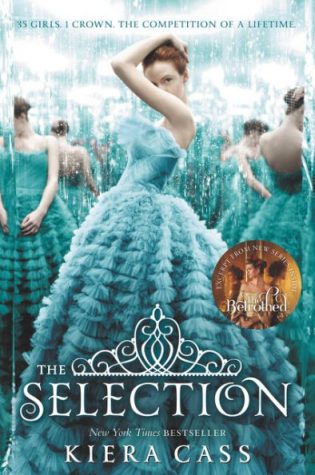 Genre: Young Adult/Dystopia (Series)
Thirty-five girls are chosen to compete for the heart of Prince Maxon and all are excited but for America Singer, it's a nightmare. She has to leave behind her lover Aspen and compete for a crown she doesn't want. However, when she meets Prince Maxon, that may change.
"I love anything romance and this book has some intense moments too. I think it was written very well" (Junior Carlie Blair).
The Selection (The Selection, #1) by Kiera Cass
5. Kiss of the Royal by Lindsey Duga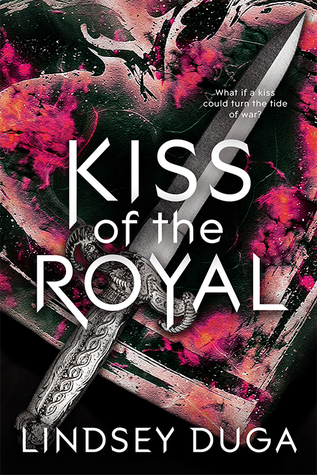 Genre: Fantasy Fiction
Kiss of the Royal follows Princess Ivy and Prince Zach as they fight to end the war against the Forces of Darkness. Ivy's magic is more powerful than any other royal but she needs a battle partner to help her harness the power so she's given Zach. They'd be unstoppable if they could agree on anything. Two different beliefs, one goal, and the fate of the world on the line…will they come together and save the world?
This book is a beautiful adventure/love story that shows how people from two different backgrounds can come together and fight for the greater good. This book is bound to tug at your heartstrings. 
Kiss of the Royal by Lindsey Duga
6. This Savage Song by Victoria Schwab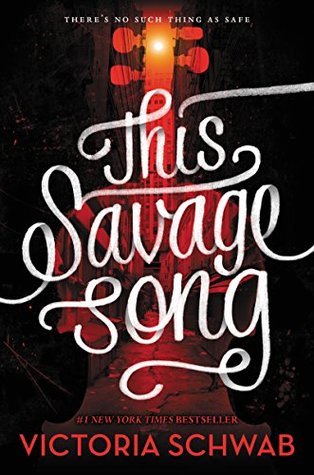 Genre: Fantasy (Duology)
A war between monsters and humans, two beings rise and have to decide if they'll be heroes or villains. Kate Harker and August Flynn are heirs to a divided city and must decide how to rule it. Kate wants to keep her father's rules intact that make humans pay for protection against the free-roaming monsters but all August wants is a chance to be human and protect the innocent but the problem is he's a monster. 
After a failed assassination attempt, the pair is forced to flee. What will happen to their city? Who will succeed?
"I love it because it's a cliche; forbidden love but it has a huge twist to it. It also shows the impact of music. The classic monsters versus humans [cliche] is taken to a whole new level and it's beautiful" (Junior Katherine Stafford).
This Savage Song (Monsters of Verity, #1) by Victoria Schwab
7. Because You Love to Hate Me: 13 Tales of Villainy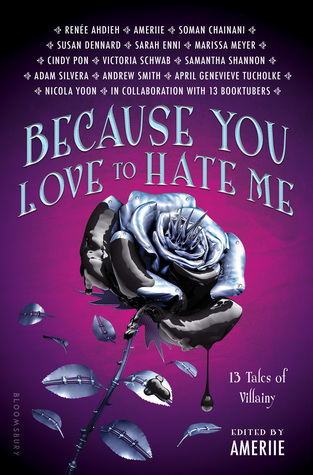 Genre: Anthology
Because You Love to Hate Me is a collection of short stories written by different authors and/or YouTubers. This anthology brings a whole new meaning to villains. It investigates the origins of our beloved villains and makes us question if they were born evil or if they were made. 
This book is a quick and easy read and it'll give you a new look on some of the most famous villains all ranging from Medusa to Sherlock's very own Jim Moriarity. If you're looking for some fun short stories, this is a book for you.
Because You Love to Hate Me: 13 Tales of Villainy by Amerie
8. The School for Good and Evil by Soman Chainani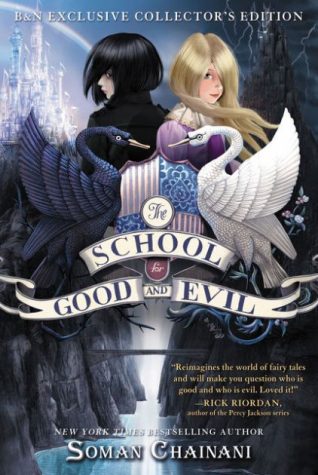 Genre: Fantasy (Series)
The School for Good and Evil follows best friends Agatha and Sophie as they get taken away to the Eternal Words to go to school and train to be a fairytale hero or villain. Sophie dreams of becoming a princess and Agatha…well, she couldn't care less. However, when the girls are kidnapped from their hometown Gavaldon, their dreams are reversed. Sophie, the most beautiful girl in Gavaldon, is dumped into the school for Evil and Agatha goes into the school for Good. Will they follow their fate? Will their friendship survive?
This book will have you question who's good and who's evil. It'll show you the power of friendship and trust and even make you believe in fate a little bit more. Enjoy this fantastical adventure full of love and hatred, trust and mistrust, good and evil. 
The School for Good and Evil by Soman Chainani
9. Stalking Jack the Ripper by Kerri Maniscalco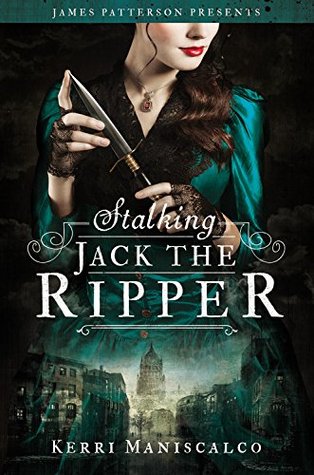 Genre: Mystery/Thriller (Series)
Follow young Audrey Rose Wadsworth as she fights for her place in 19th century London where the murderous Jack the Ripper roams free. No one has been able to solve the case but Audrey Rose is determined to solve the mystery. Along with her companion, Thomas Cresswell, she travels the London streets, looking for clues anyone may have overlooked. Can a woman solve what no one else could? Will she succeed and bring justice to the victims?
Stalking Jack the Ripper is the first book of four that tells the story of a young woman who doesn't agree with societal rules. Audrey Rose has her opinions and mysteries are her drugs. This is an excellent book for a mystery lover as it teaches that women are capable of more than was to be believed and tackles one of the hardest cases in history. 
Stalking Jack the Ripper by Kerri Maniscalco
10. Poison Study by Maria V. Snyder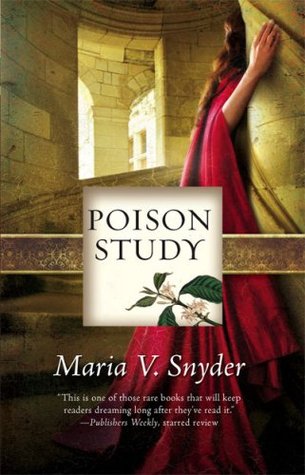 Genre: Fantasy/Young Adult (Series)
"Choose: a quick death or slow poison…"
Imprisoned for murder, Yelena Zaltana is given the chance of a lifetime: be hanged like any other criminal or become the Commander of Ixia's new food taster and risk her life daily. Accepting the latter, she's trained by the Commander's Chief of Security Valek where she learns the ins and outs of the palace all while trying to keep a secret and learning how to defend herself.
Poison Study is the first of six books that contain magic, romance, and risk. Yelena is constantly worried for her life and not just because of the poison. The wittiness of the story was expressed beautifully by Snyder and will have readers wanting to devour the story in one sitting. 
Poison Study (Study, #1) by Maria V. Snyder
These are just a few series you can read to pass the time during the quarantine. They're adventurous stories that may even give you some much-needed life advice. You can check out these books in an online library format or even buy your very own copy from Barnes and Noble or Amazon. Enjoy!
*Note: these books are in no way ranked. They are simply suggestions that peers have given.