Media Center launches "Reading across the USA" reading challenge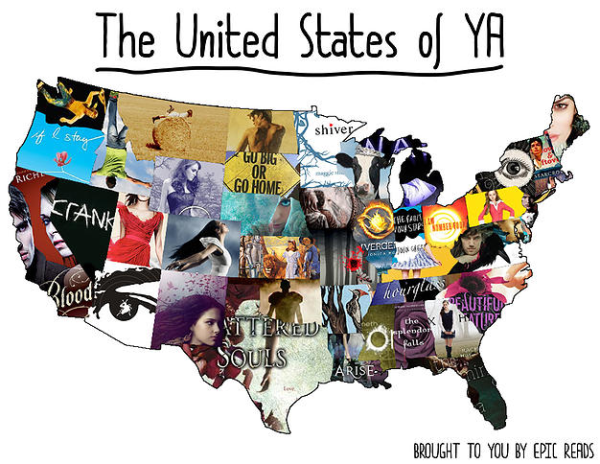 With the enticement of weekly prizes and the chance to win an iPad mini, the library now presents a reading contest for all those willing to explore books from across the country. The challenge extends from now until January 20th. In order to enter, a student or staff member must read at least four books, one from each region of the United States, (either where the author is from or where the novel takes place).
"
"That's always our goal–to get kids excited about reading."
— Lorraine Wyness
Every book must be checked out from the school library or Overdrive catalog, with the exception of one that can be from the student's own collection or public library, etc. Each book read enters the reader's name for prizes, ranging from Warrior World coupons to autographed books. The only other requirement is that the participant must submit a brief summary online for each book.
"Our goal is to get the kids to read," said Library Media Educational Technology Specialist Lorraine Wyness. "That's always our goal–to get kids excited about reading."
Students who want to participate in the challenge should contact the Media Center and can find more information on the library website.