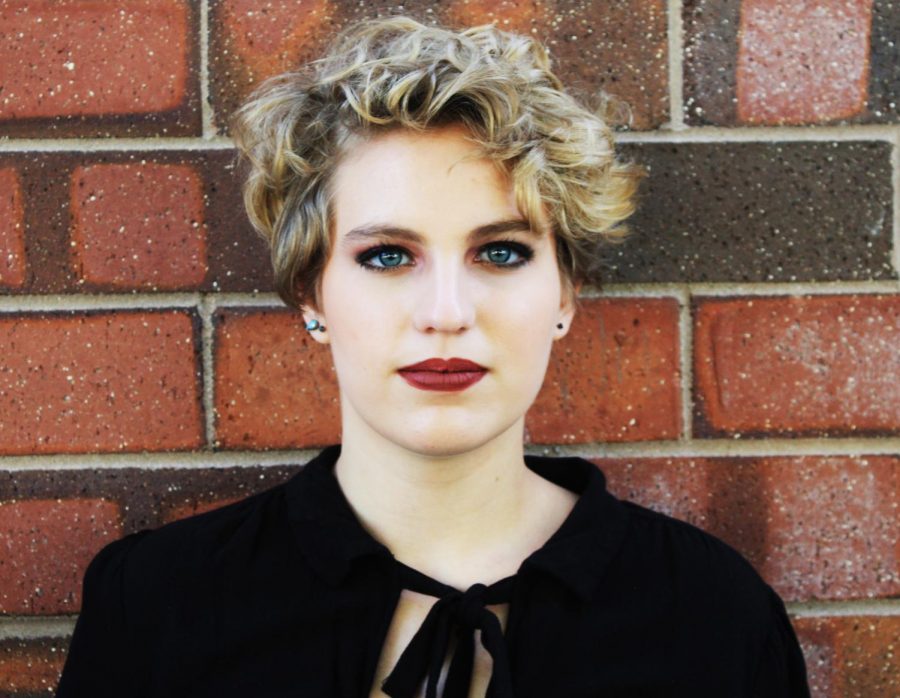 Alexa Blaise Chandler is the News Editor for the 2018/19 staff of the
Warrior Ledger.
This is her second year on the staff, where she was previously Photo and Art Editor. Alexa Blaises lives for music and art and loves nothing more than to be snuggled up with her cat and her favorite books,
The Perks of Being a Wallflower
by Stephen Chbosky and
Far from the Madding Crowd
by Thomas Hardy. She is a Virgo and a headstrong Slytherin. You can find her jumping in puddles or making rad food.
Alexa Blaise Chandler, News Editor
Apr 24, 2019

Measles threaten public health

(Story)

Feb 20, 2019

Transgender Military Ban

(Story)

Dec 13, 2018

Bohemian Rhapsody

(Story)

Dec 13, 2018

Coach Profile: Mary Ward

(Story)

Dec 11, 2018

Coach Profile: Mary Ward

(Story)

Nov 07, 2018

PETA abuses position of power to manipulate masses

(Story)

Nov 07, 2018

Community Immunity

(Story)

Nov 06, 2018

Foodie: Wasatch Pizza

(Story/Media)

Oct 05, 2018

How Theatre Positively Affects Students

(Media)

Oct 04, 2018

Snarknado: Flat Earth Society

(Story)

Oct 04, 2018

Students return to school amidst shooting terror

(Story)

Oct 02, 2018

Assisted suicide remains a controversial subject

(Story)

Oct 02, 2018

Finding a balanced diet challenges teens

(Media)

Oct 02, 2018

Transgender and non-binary students search for school support

(Story/Media)

May 15, 2018

Player Profile: Jessie Marchant

(Story)

May 15, 2018

Opioids in the United States reach epidemic proportions

(Story)

May 15, 2018
May 02, 2018

Harry Potter:Hogwarts Mystery

(Story)

May 02, 2018

Club Spotlight: Art Club

(Story)

Dec 15, 2017

Celebrating the world's first fully painted movie

(Story)

Nov 27, 2017

The development of math and science

(Story)

Nov 27, 2017

Classic literature and its influence

(Story)