Scholarships rewarded to those who work hard to receive them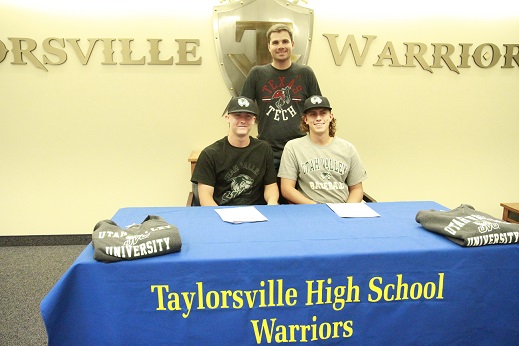 Competition and standards to earn an athletic scholarship have been on the up rise. The number of participants in high school sports increased for the 25th consecutive year in 2013-14 with a record total of almost 7.8, according to the annual High School Athletics Participation Survey. With new technology and training exercises has been changing sports over the past 50 years. The qualifications and standards are rising due to the mass number of participating athletes at the highschool level.
Very few athletes earn an athletic scholarship. In fact, about 2% of high school players will be awarded some form of an athletic scholarship to compete in college says NCAA athletic scholarships.
Being a top athlete in your sport isn't the only thing that can earn you a scholarship. Ueseli Isileli says "Having a high G.P.A, will set an athlete apart from other contenders for scholarships". Student comes first in student athlete. According to athlete.net: you must graduate highscool, have a 2.0 G.P.A, and take 16 core classes. Excelling in the classroom should come before excelling on the field.
Therefore, you have to stand out in your sport. When a being an athlete you have to grab the attention of college scouts. You have to show you can bring more to the table than other players. "You have to master your craft" says Mario Ajack. Mario Ajack is 6'2 guard at playing for the Taylorsville high school basketball team. To master your craft is another term for practice makes perfect. Mario say "Hard work and dedication is what sets you apart on the court". Easier said than done.
Putting hours and hours in class and practicing your game. The odds are remote when it comes to earning a scholarship. Roughly about 138,000 are available at D1 and D2 schools. Seems like a lot but think about the 1 million high school football players and 603,000 track and field girls.
Another overlooked sport for scholarships is cheerleading. The chances of earning an athletic scholarship for cheerleading is way higher than any sports. Due to the low amount of cheerleaders. One of the few head cheerleading coaches, Kimberly Glaspie, says " When it comes to scholarships you must dedicate yourself to the sport. Not only physically but mentally." Kimberly Glaspie ended the interview by saying that "it's not all about achieving the scholarship but the experience of being a part of team."
Although everyone i interviewed plays a different sport. It comes down to the fact of if you want it bad enough you have to work for it. Through hard work and dedication. You should fully engage yourself into the sport if you wish to earn a scholarship.