SENIOR PROFILES: Softball Seniors
Softball is a classic American sport that was played for the first time one-hundred and thirty-five years ago. It has become a sport that is popular among all ages, especially among adolescents. The softball community is a core part of Taylorsville High School. The Twenty-Twenty-Two season has been one with many wins, and many losses. For two of the essential players, this season will be their last with the astonishing Taylorsville High Softball team.
                                                          Sadie Taylor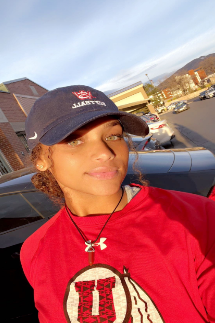 Sadie Taylor is one of two captains on the Taylorsville softball team. Taylor pitches and is the third baseman. Sadie has been playing softball for over ten years. She loves the thrill of being on the field and having a team by her side to ensure the success of the play. Taylor has always planned on having softball in her future, she recently signed to a juco in Oregon and will be joining them after graduation this June. Outside of her time on the dirt, Sadie enjoys spending time outdoors hiking our beautiful Utah trails and spending every other free minute with her family. She will miss her coaches on the Taylorsville team as they have helped her grow her skill and love for the sport. The bonds she has with each of her teammates are something she cherishes and will continue to strengthen. The chemistry she has with this team is something she will never be able to forget. 
                                                                      Jessenia Zapata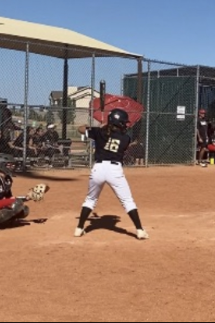 Jessenia Zapata is one of the captains of our Taylorsville softball team. You can find Zapata on third or middle infield. Jessenia has been playing softball for six years at the time of writing this. She absolutely loves the thrill softball has to offer and the lessons that get learned along the way. Zapata plans on having softball in her future and is waiting until after graduation in June to pick the team she would like to sign to. After getting her college education, she plans to work in marketing and become a coach for softball on the side. When she isn't practicing or playing, Jessenia enjoys playing music and enjoying life with her friends and family. The thing Zapata will miss the most about our Taylorsville team is her friends and teammates. She has created bonds with the girls that will last a lifetime. The bond with her coaches is also something she will dearly miss when she graduates and moves forward in her life and career. 
These amazing players have created a name for themselves and the Taylorsville High Softball team. They have encouraged an amazing team and are leaving the girls behind in good shape and spirits. We can't wait to see what the future holds for two of the most valuable players in the game.