Taylorsville High Swimming Seniors!
The swim season here at Taylorsville High is well underway, and our seniors are getting ready for graduation and head where-ever life has to take them! But first, let's highlight our swimming scholars and get to know them both in and out of the pool!
Truman Owen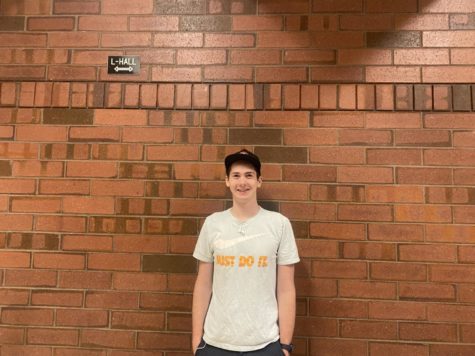 When Owen started swimming in his sophomore year, his love for swimming began. After taking a year off in his junior year, Owen is back and better than ever.
The people, the warming environment, the welcoming smiles all helped to bring Owen back to this sport. "The people there are really fun, its just fun to be around them and competitions are fun with them," said Owen. 
Most student athletes struggle with time management, and this is no expectation for Owen, but he has a different outlook on this struggle than most. "This is the first time I've had to do more than two things at once. So it's been good for me to learn how to manage my time," says Owen. 
Outside of swimming for Taylorsville Owen also enjoys playing volleyball, wood craving, and playing video games with his friends. 
Most swimmers have their favorite strokes, Owen's favorites lie with the freestyle stroke and the backstroke. 
Anderson Ochoa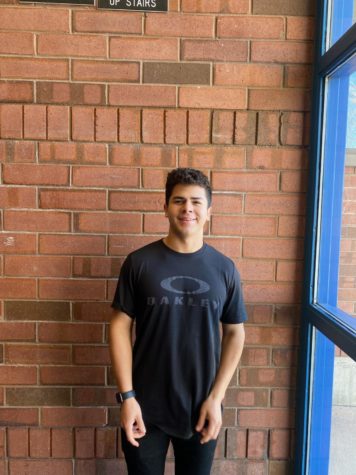 Anderson Ochoa has been swimming for all three years of his high school career. Swim has amazing benefits for everyone, but Ochoa loves how "swimming gets me out of my comfort zone and makes me push myself," said Ochoa. 
Sports are a big part of Ochoa's life. Ochoa has/plans to play this year, football, track and field, and wrestling. He does this because, "movement is what helps keep me going," Ochoa says. 
Outside of sports Ochoa maintains great grades, enjoys spending time outdoors, and being around his friends. 
Swim hasn't always come easy to Ochoa, but continues to work at the same. " Swimming has never come easy to me but I've put in the work and seen great results" says Ochoa. 
Sports are so much more than being the best, sports work hand and hand with building character and teaching resilience. "My biggest  accomplishment as an athlete has been learning the value of getting back what you put in through hard work," said Ochoa. 
After high school Ochoa plans to swim for the rest of his life, but not completely after high school. He also plans to compete in collegiate track and field in college. 
Tori Tye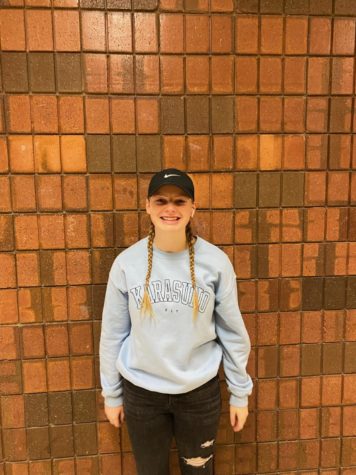 Tori Tye has been swimming since sixth grade, and many things keep bringing her back to the sport. "The sense of accomplishment when I drop time" says Tye is one of the best feelings in her opinion. 
"My biggest accomplishment was making it to the state finals in our relay," says Tye. While making great strides in the pool Tye is also able to maintain a four-point-o. 
Swimming has shaped Tye's life, her team gives her a sense of accomplishment. It has also helped to instill hard work into her life. Goal-oriented is a way to describe Tye, and it shows in all of the after school activities she participates in. 
As well as being on the swim team, Tye also participates in Taylorsville's Madrigals and plays golf.  
After high school Tye plans to go to college and pursue a degree in engineering. 
Nathan Svedin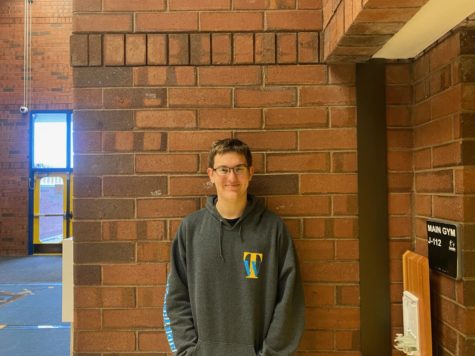 "I have been swimming my whole life. But this is my first year on the swim team," says Nathan Svedin. After joining the swim team on an impulse Svedin has had fun swimming among his peers and teammates.
"I've never done sports or anything before and I think it is super fun," said Svedin. Swim is a sport for everyone, regardless of history in sports or swimming, swim is a sport that requires very little past sport knowledge, and Svedin has excelled in this sport although he hasn't participated in sports before this year. 
Swim requires early mornings for their early practices, and late nights getting homework done. It isn't easy, and Svedin has struggled to stay on top of his school work as most student athletes acknowledge. However, Svedin has been able to manage his school work and make time for hobbies outside of school. 
Outside of school Svedin enjoys reading, and video games. After high school Svedin can see himself pursuing swim after highschool, " I'll definitely recreational swim, I enjoy it way too much. I'll probably look into it at college and see where that leads, " said Svedin. 
              As an athlete Svedin's biggest accomplishment has been making it onto the swim team, but as a student his accomplishments have been staying afloat among the chaos, and that is a lot of work in and of itself!