Player Profile: Logan Wareham
Senior Logan Wareham is ready for graduation, but she's lived her senior year to the max. While being on the Varsity girls' tennis team, she has also managed to maintain a high GPA and get accepted into USU for the fall 2021 semester. However, she didn't start how she finished.
"When I started out [my parents] kept pushing me to go to tryouts. I was so nervous and last year I was spot 15 of 14 on the team. So I was a reserve player. But [my parents] kept encouraging me and eventually I got some JV matches and I made it to Varsity this year." While Wareham has fully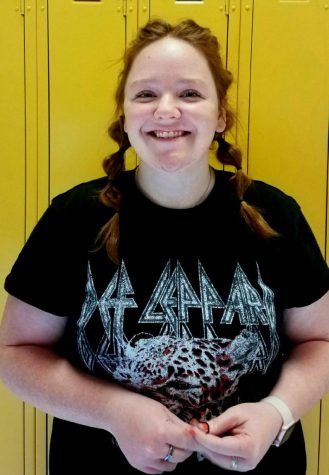 grown as an athlete on the team, she has experienced setbacks as well.
About halfway through the tennis season this year, Wareham sprained her ankle which benched her for almost 6 matches. "I would just sit there all sad and watch people play without me. I took it slow, even though I wanted to push myself hard, I had to go slow and reintegrate myself back into it," she said. Wareham also commented that this year has taught her to push past distractions and focus on the moment to be successful.
While at the Region Tournament, Wareham was playing a Varsity second doubles match against the Hunter team. "I was just going for fourth because fourth got a medal but we won and I got third. I'm more capable [than I thought]. Don't settle for fourth, go for third," commented Wareham.
Wareham has grown as a student and as a person through her activity on the tennis team. She became interested in tennis because of a graduated friend with whom she wanted to spend more time. And tennis has for sure changed her life. "I never thought I'd be on a sports team ever. If you told my junior high self I'd be on a sports team I'd never believe it," reflected Wareham.