Player Profile: Ryan Buhler
With this school year quickly coming to a close, seniors prepare to enter adulthood. However, their high school experience isn't over yet. And senior Ryan Buhler's busy season has just begun. Buhler has been a part of both cross-country and track and field since his freshman year.
"I ran in 7th grade, then I did high school cross-country in 9th grade. And I've done it since all 4 years," reminisced, Buhler. His older sister inspired him to start running when he was in junior high as she had found a love for it as well. So Buhler joined his older sister and her friends and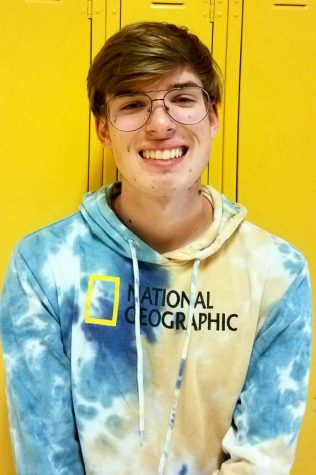 began running.
With so much experience in running under his belt, Buhler has achieved many accomplishments. "I've lettered three times so that's really cool. And I've gotten really good times and gone to state multiple times. I think this helps me as a student because it helps me see how my hard work is paying off athletically and academically too. The more work you put in the better you become at something," said Buhler.
But it hasn't all been peaches and cream, Buhler has faced injury as well, "I ripped my meniscus. So I couldn't run for about a year and a half. I was behind everyone because I couldn't run. I have broken my arm and gotten concussions, many injuries. Not being able to run during those times has made me want to run more."
With his family's full support behind him, Buhler has excelled in his sports, "I've done cross country and track and I'm a captain for both of those. That's cool because cross country is a pretty small sport. Track, everyone does it but quits after two weeks. So it's nothing wild," said Buhler modestly.
However, Buhler's captaincy has made him an excellent leader and athlete. With the school year coming to an end Buhler was asked about his plans in these sports, "I'll probably try out for colleges. I could get scholarships to smaller colleges, not in Utah because Utah is so fast. But I'll probably focus more on academics because that's what I want to go into."
We wish Buhler and his teammates good luck for their season!